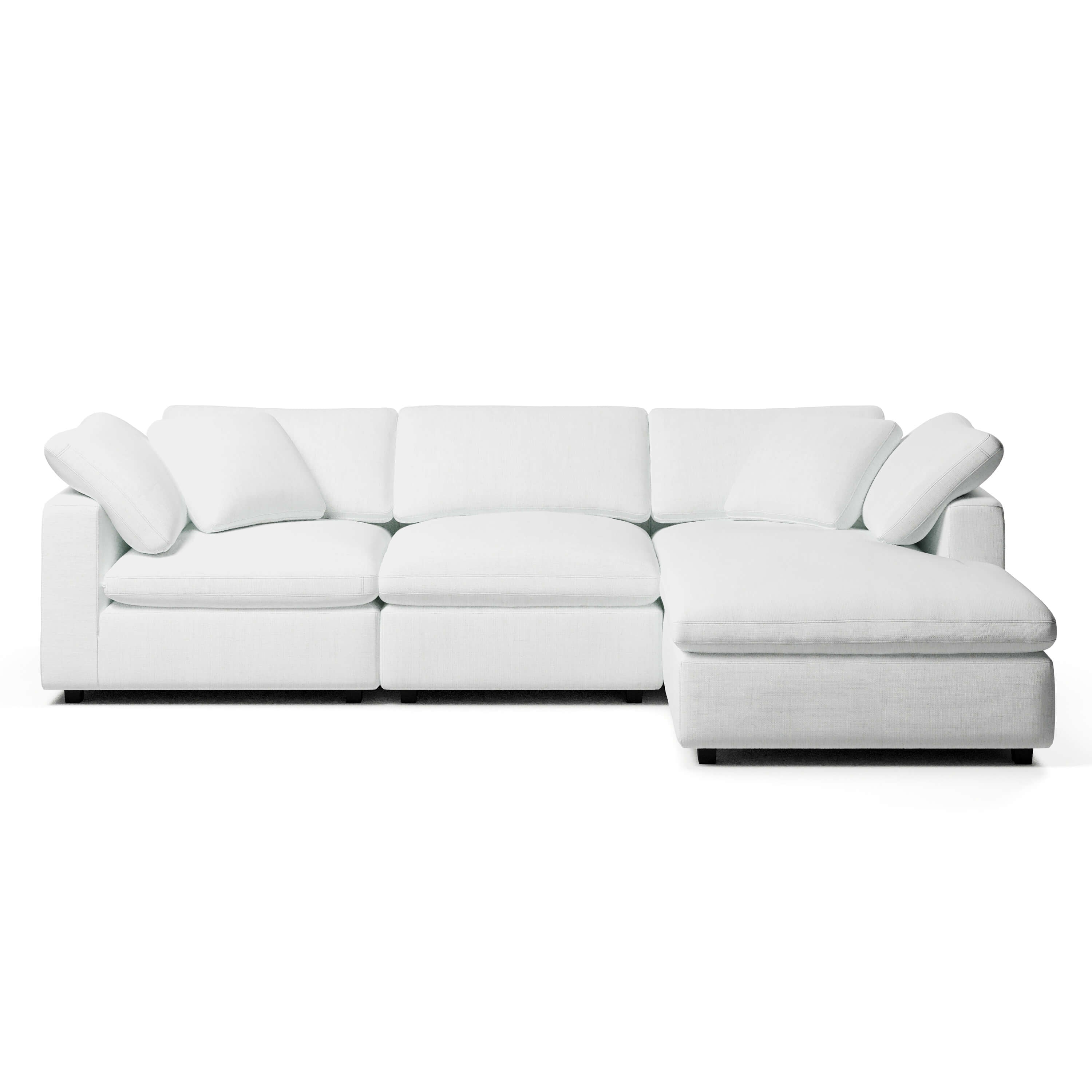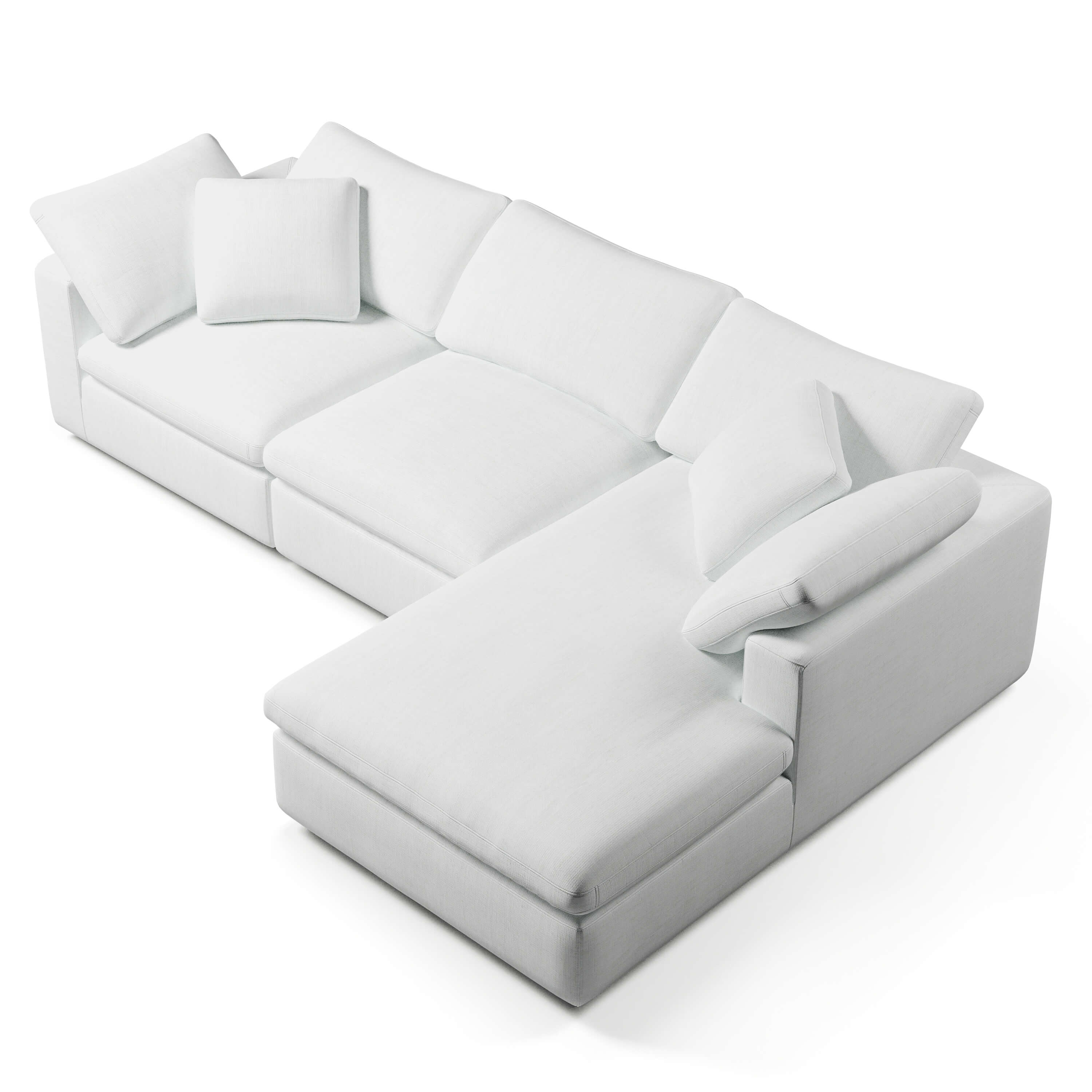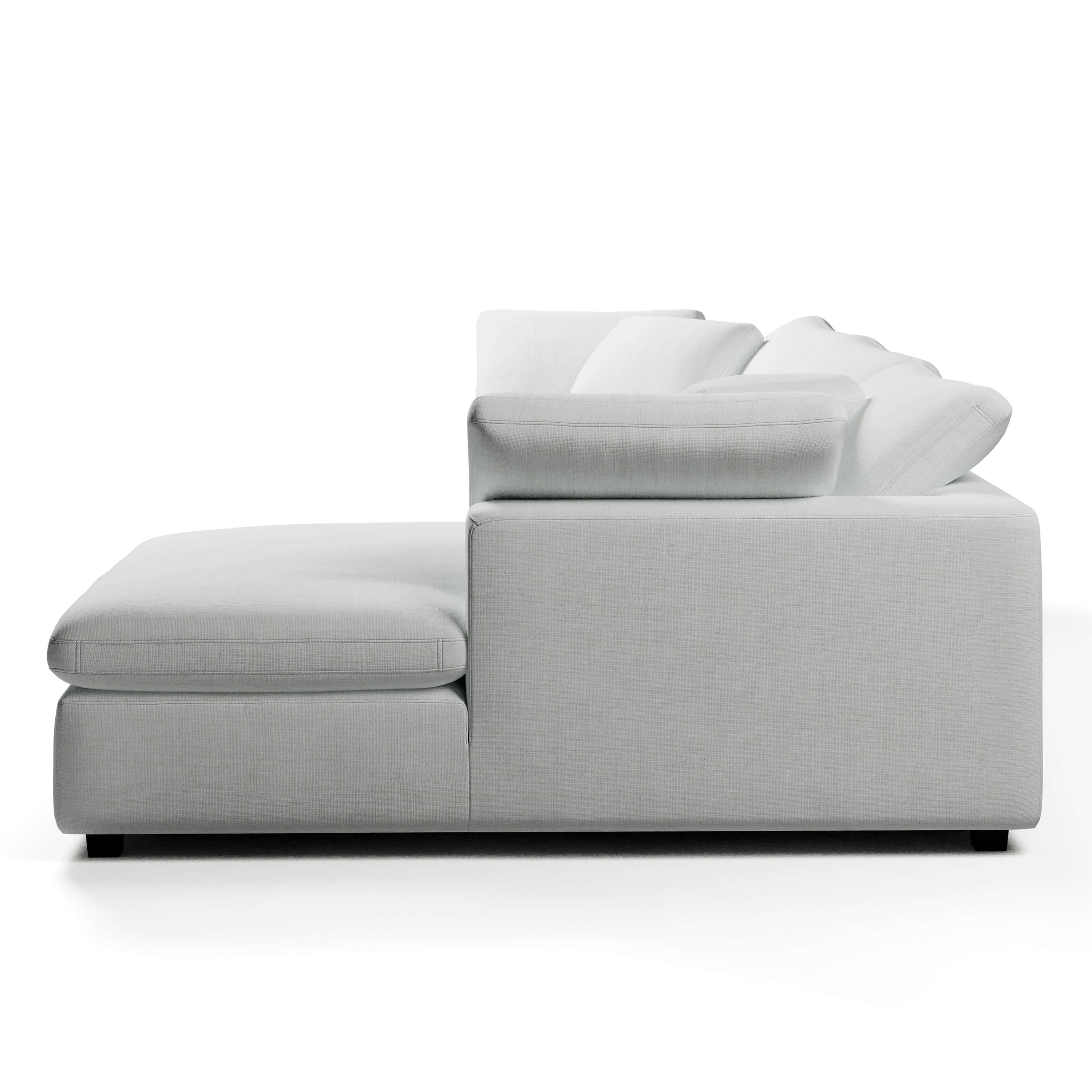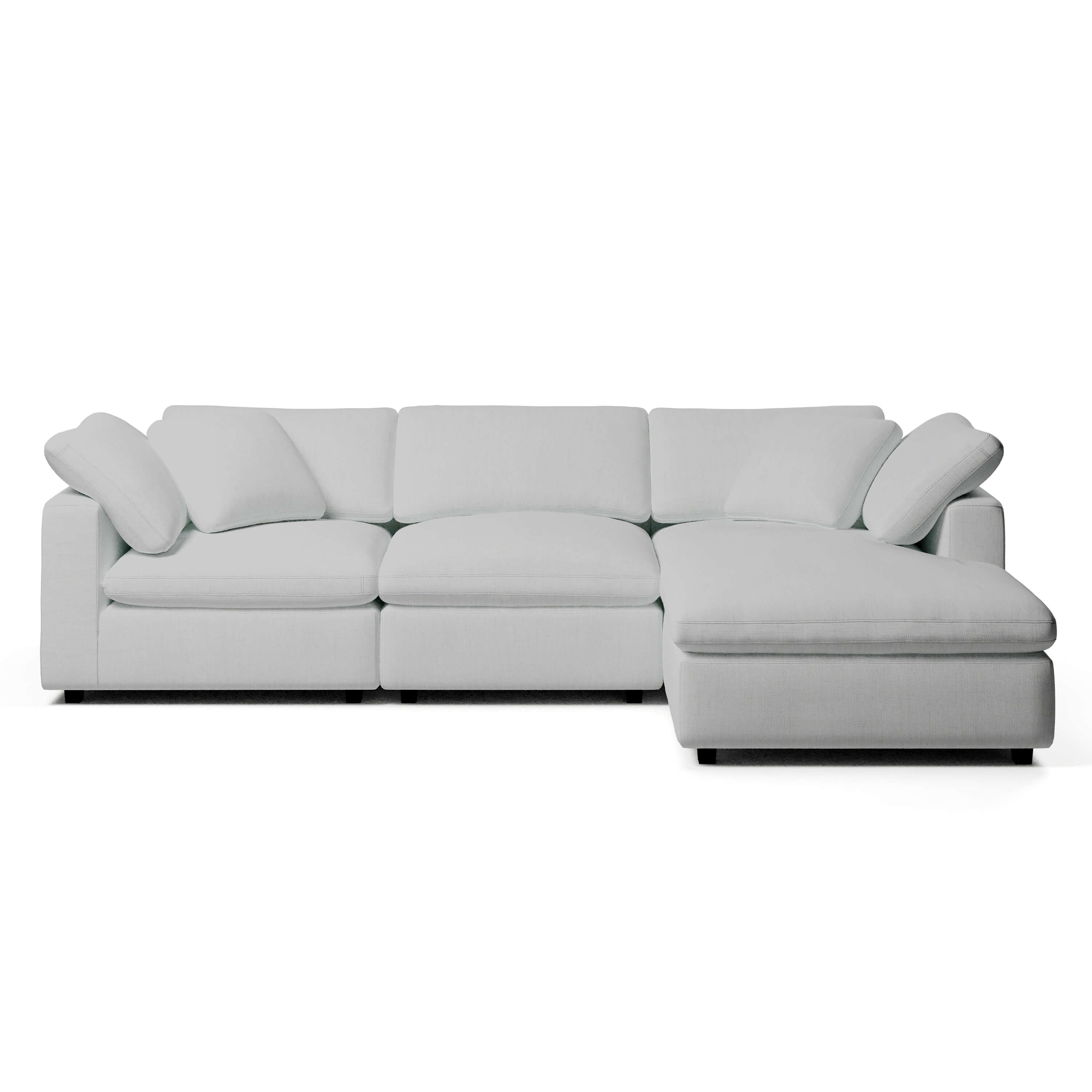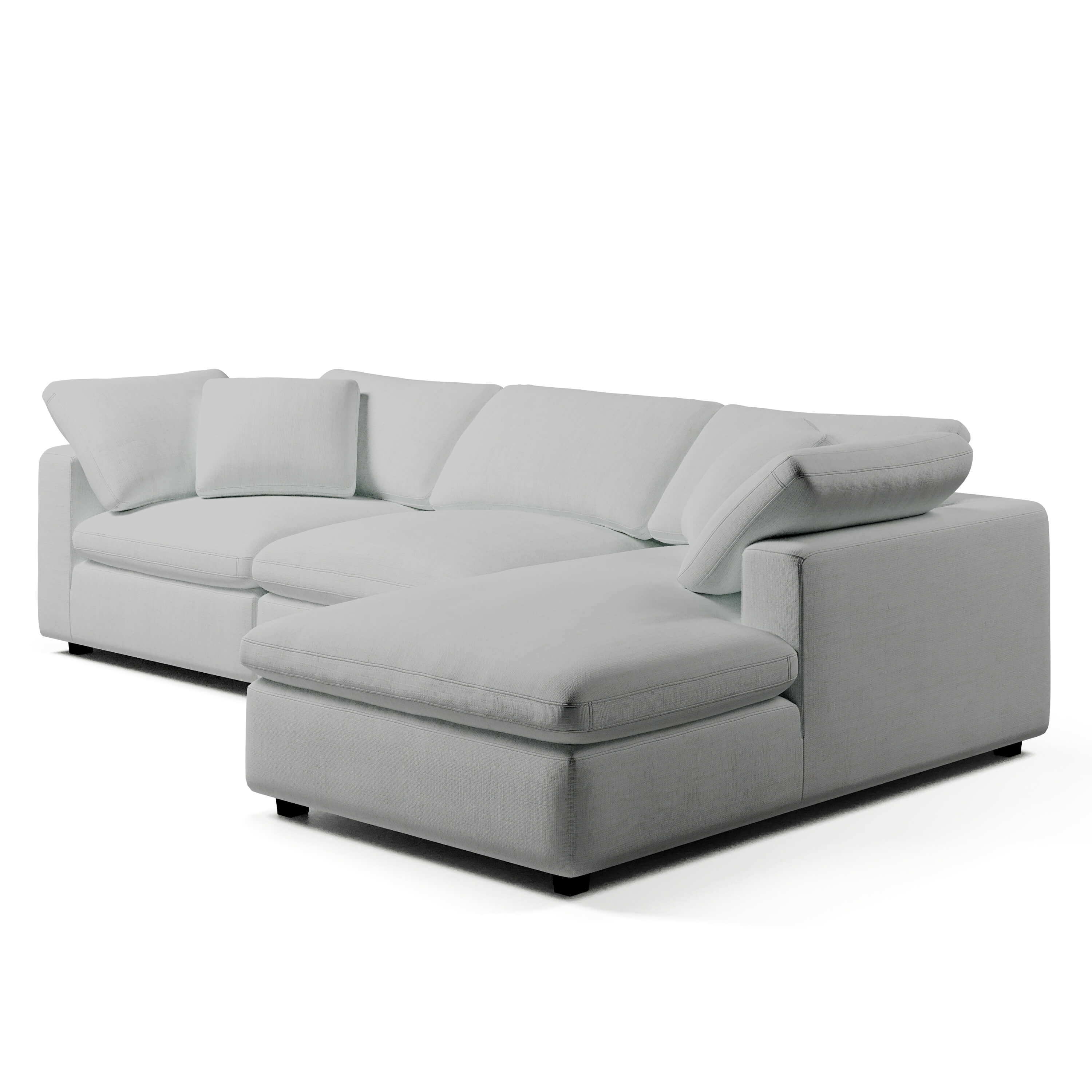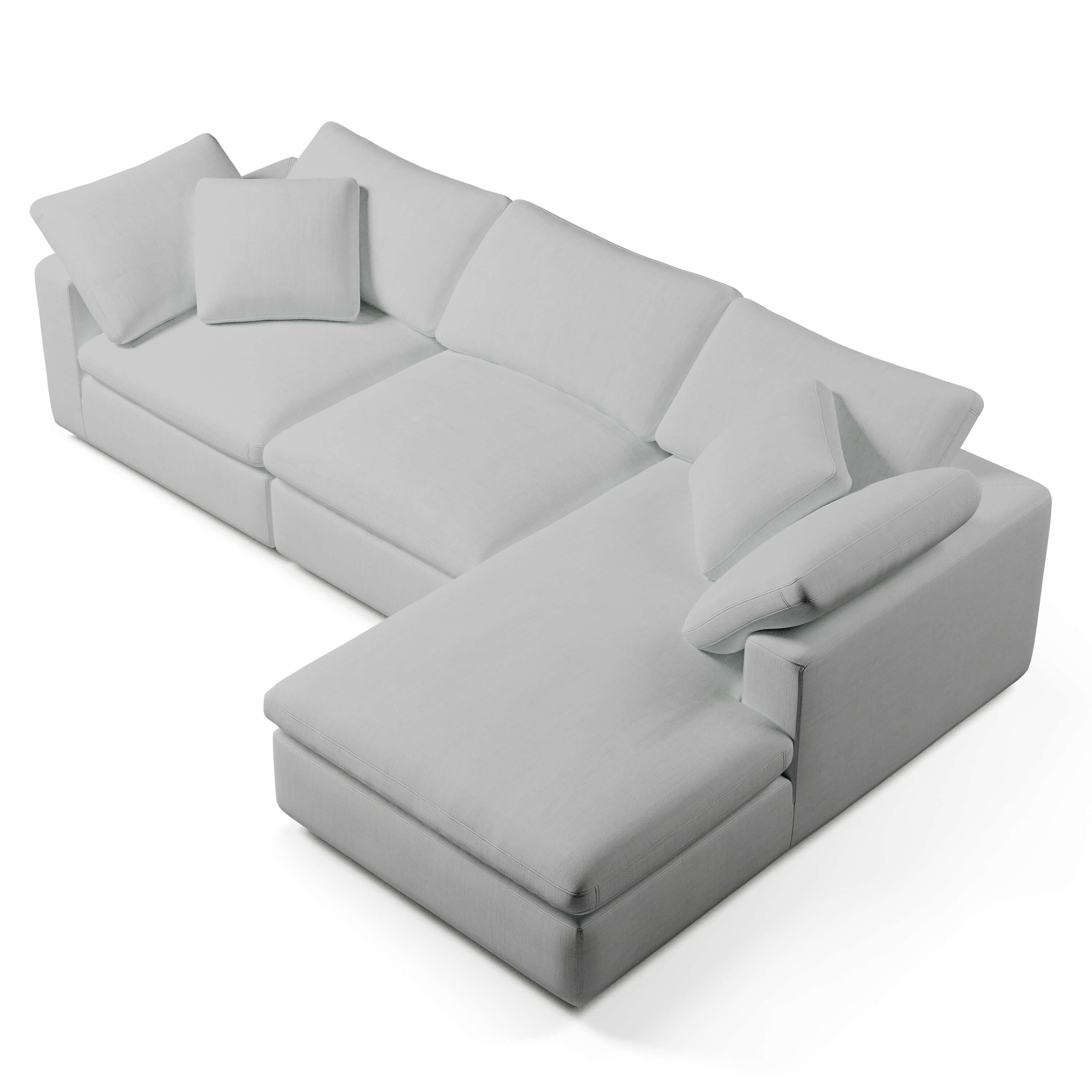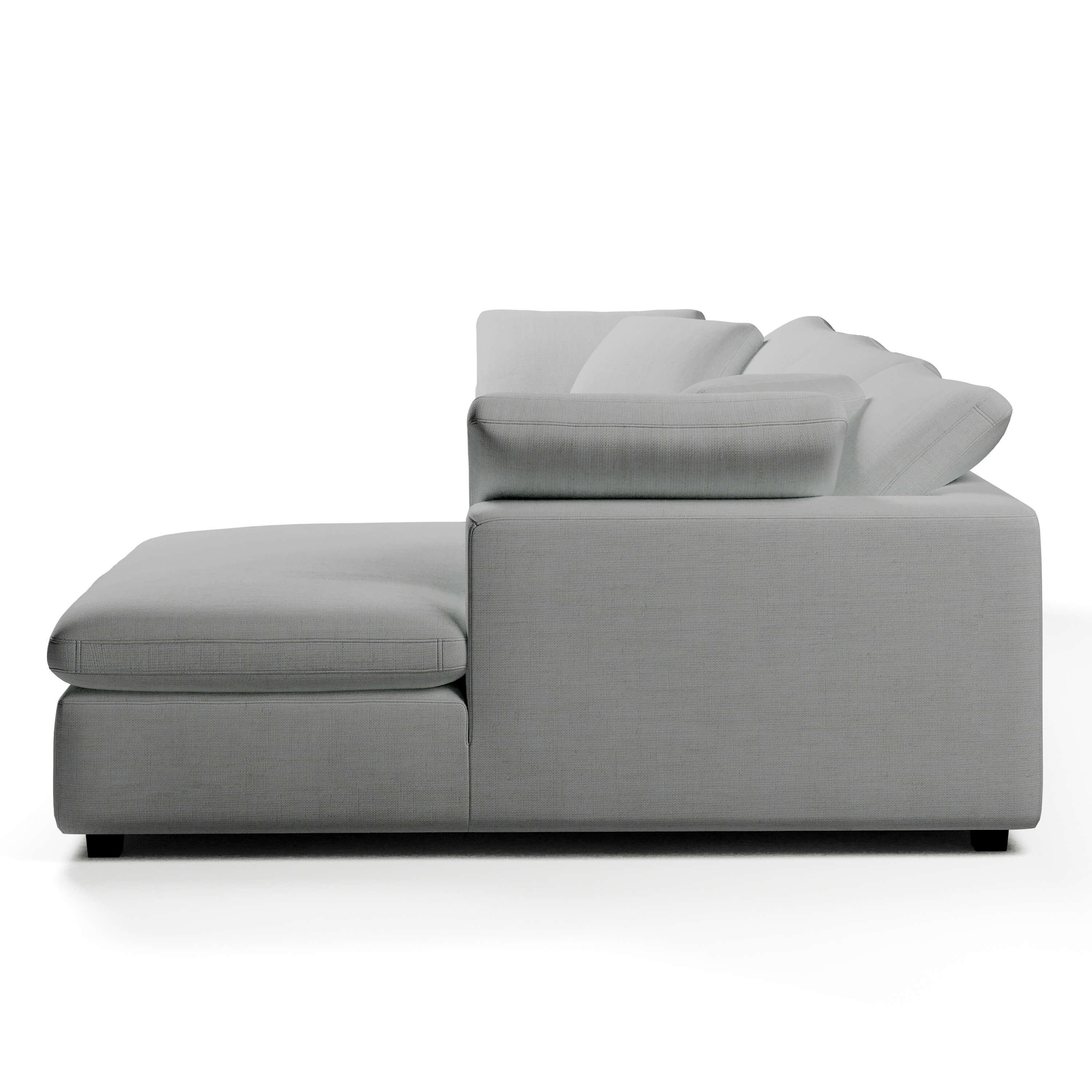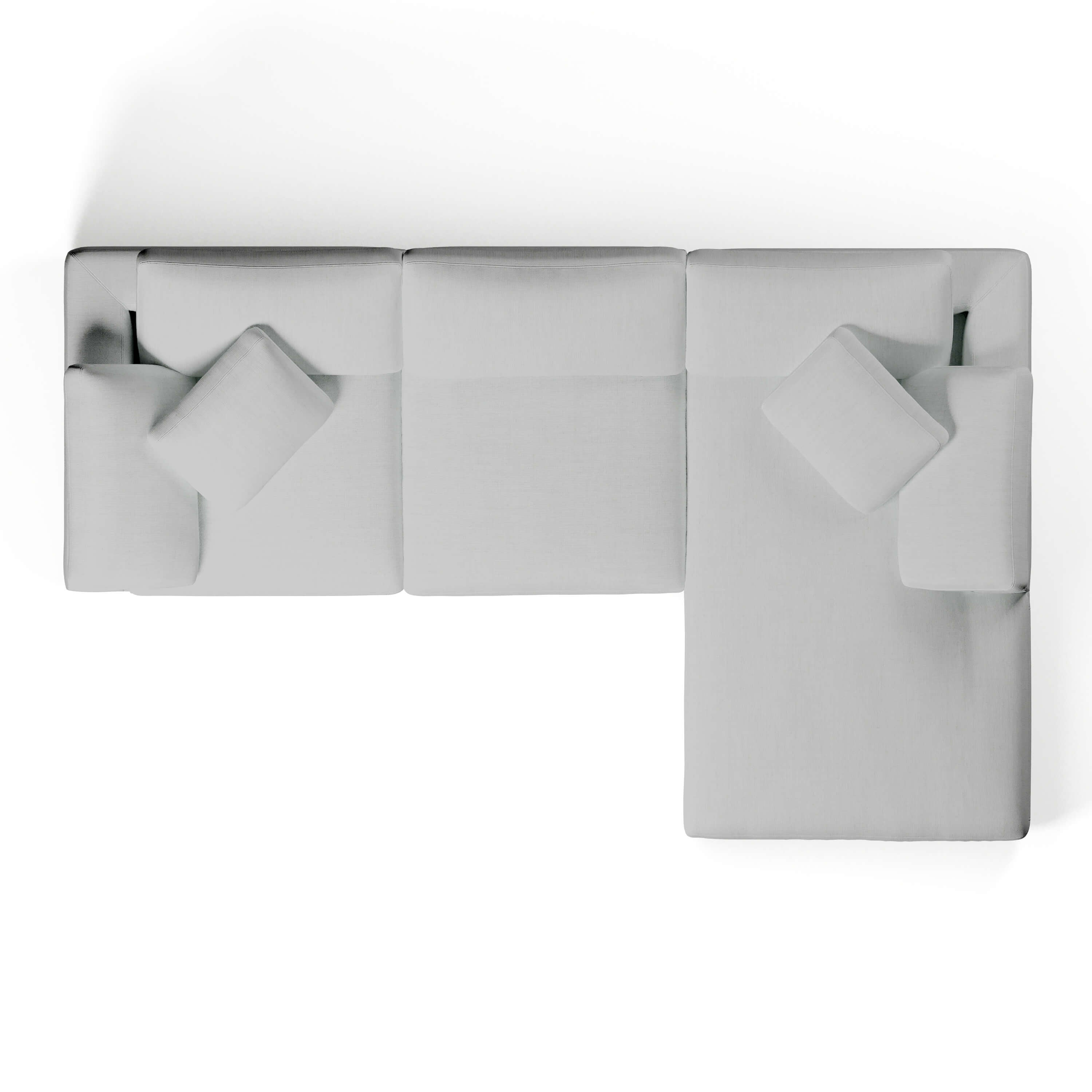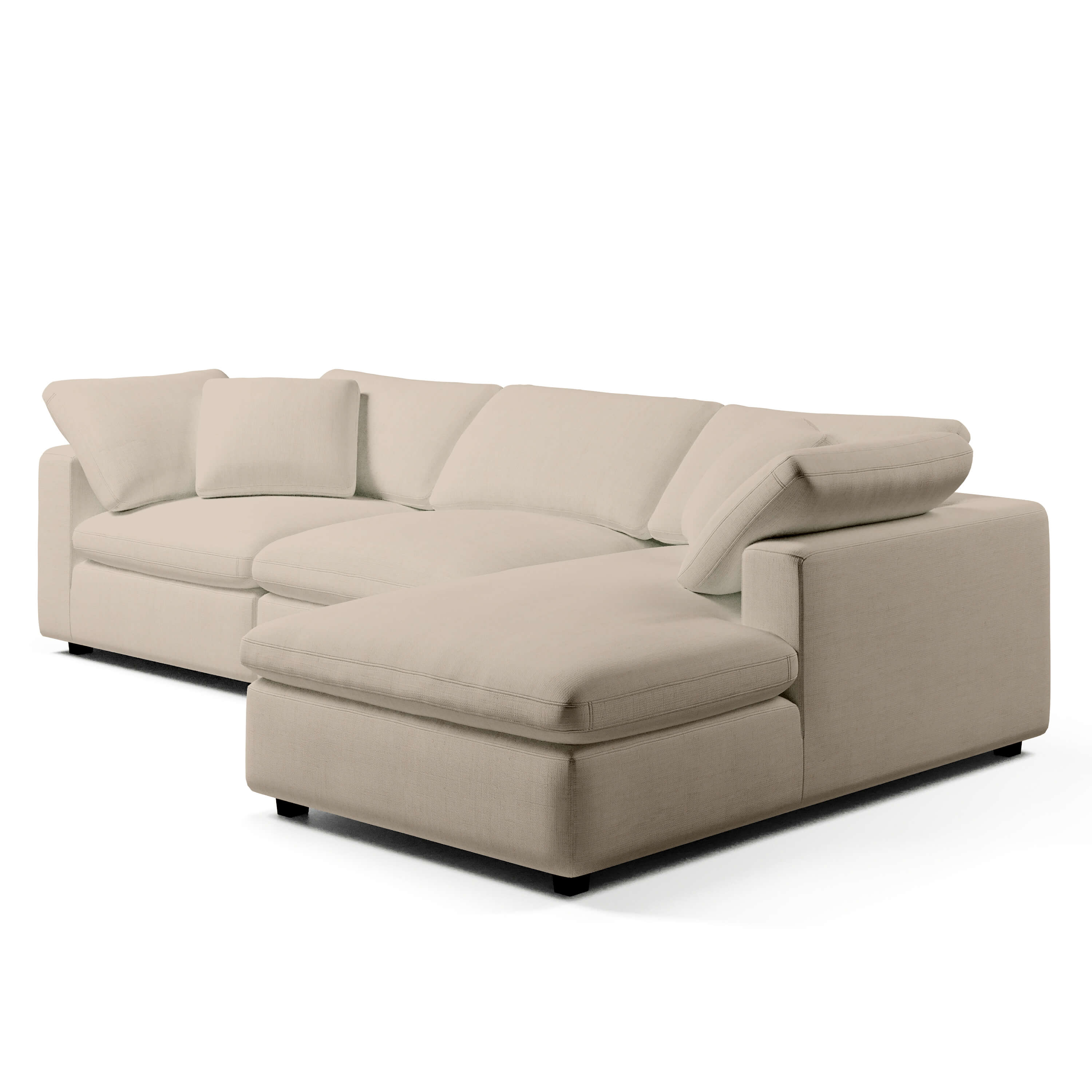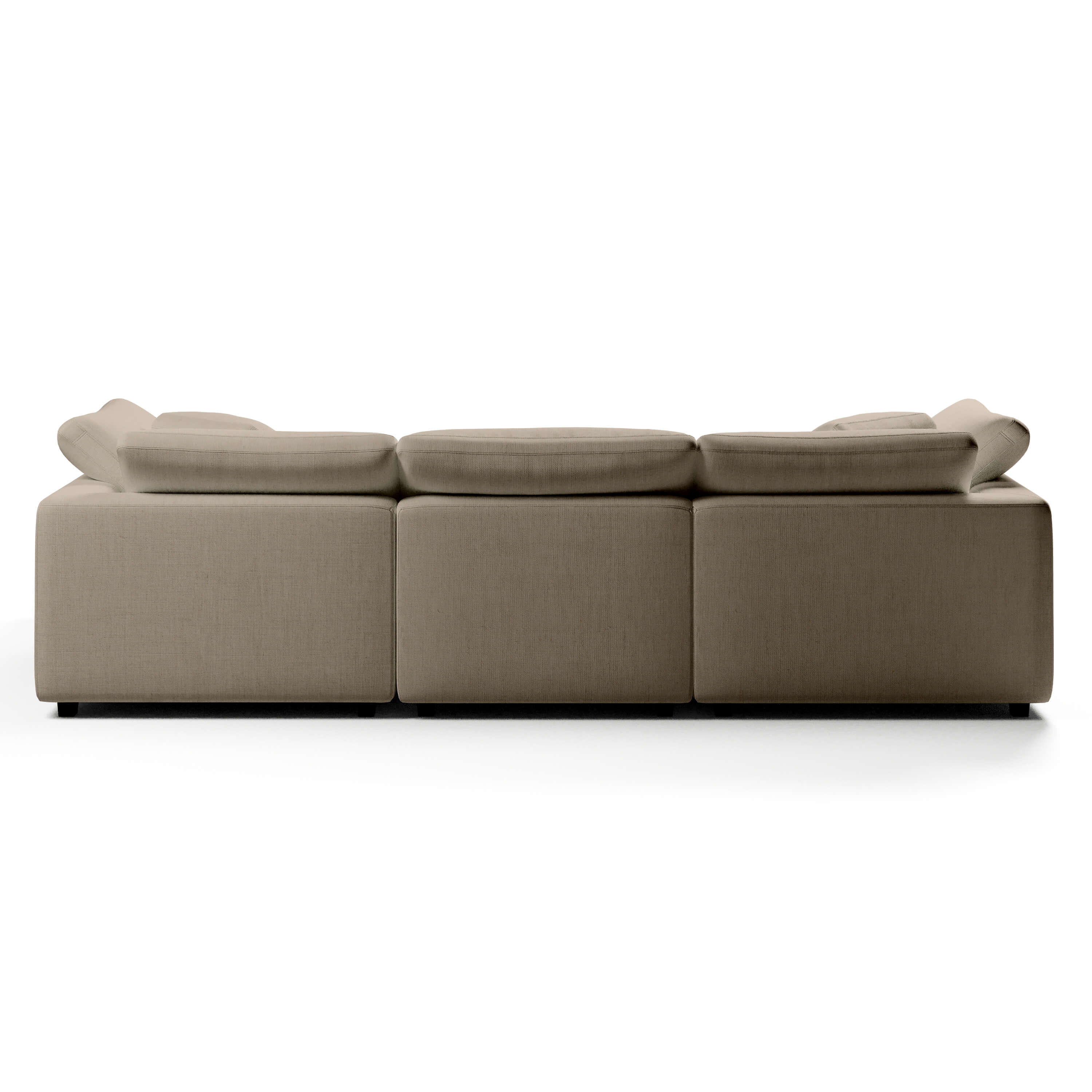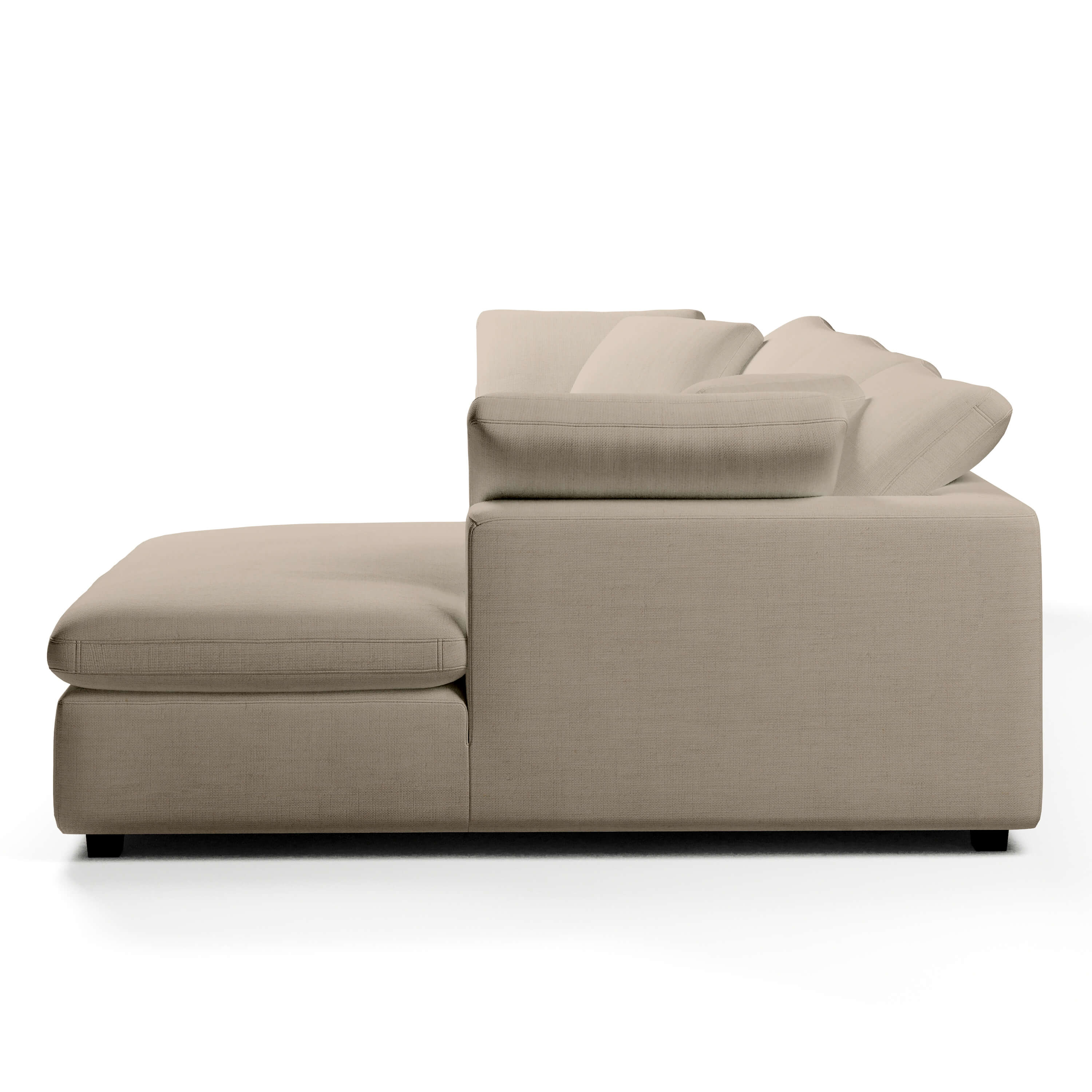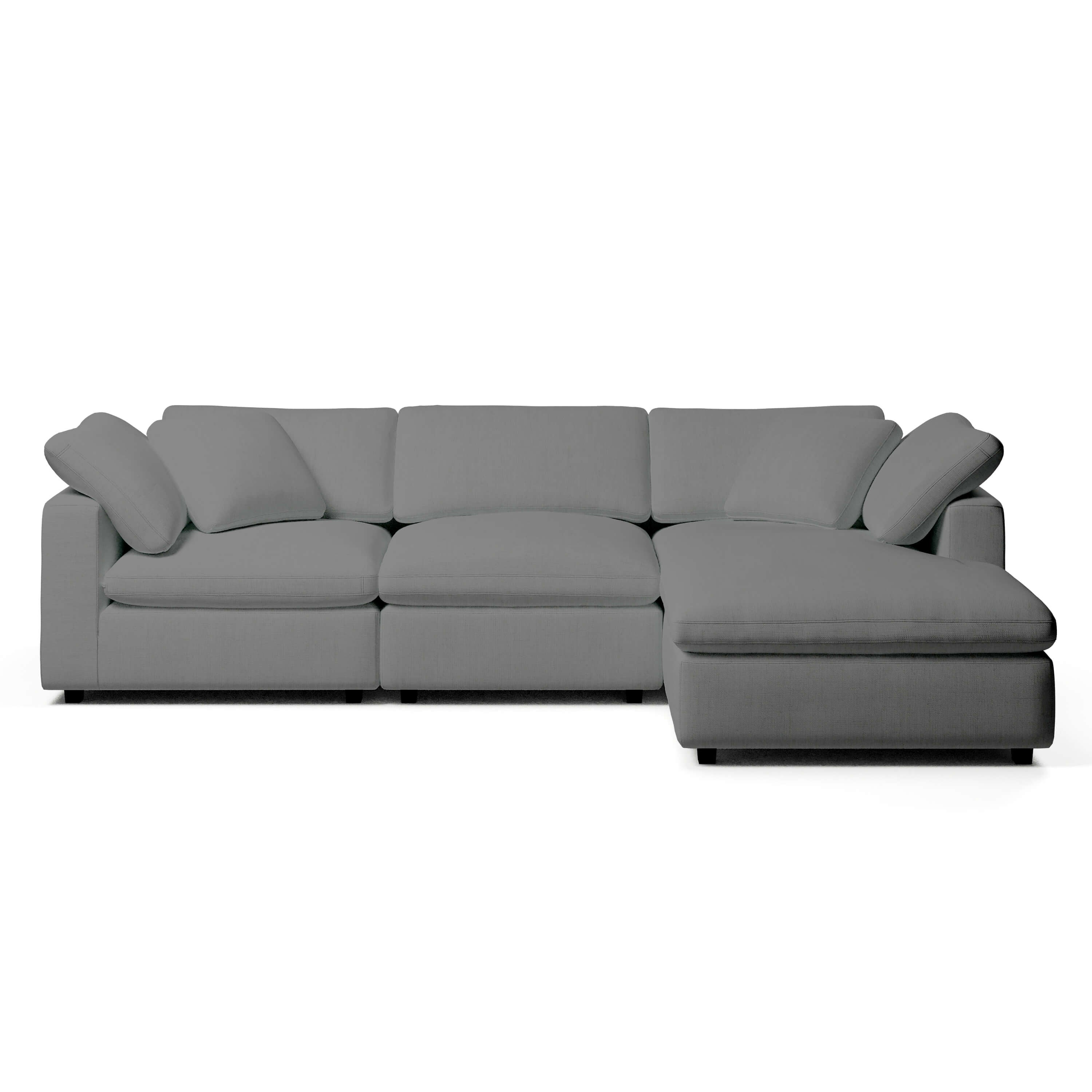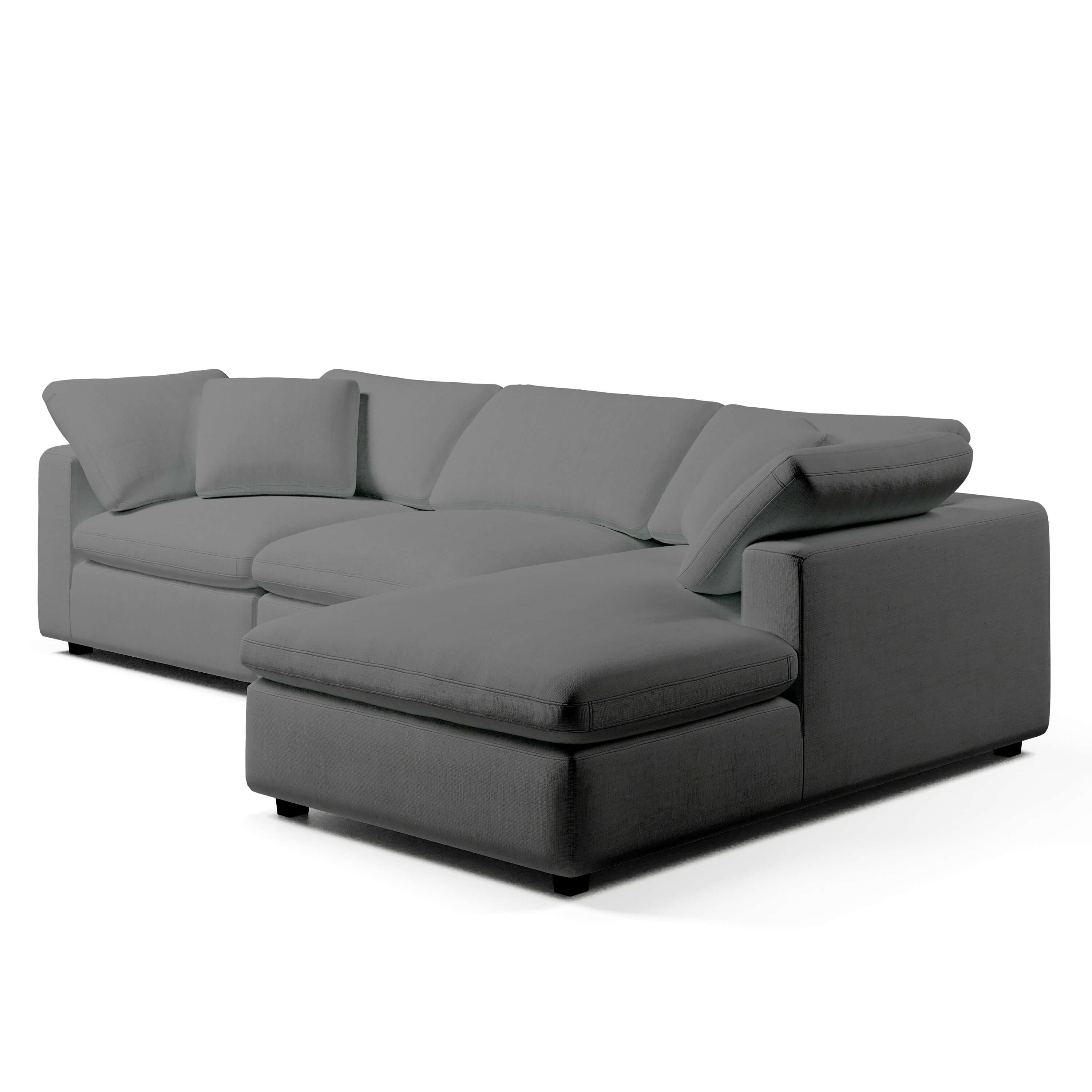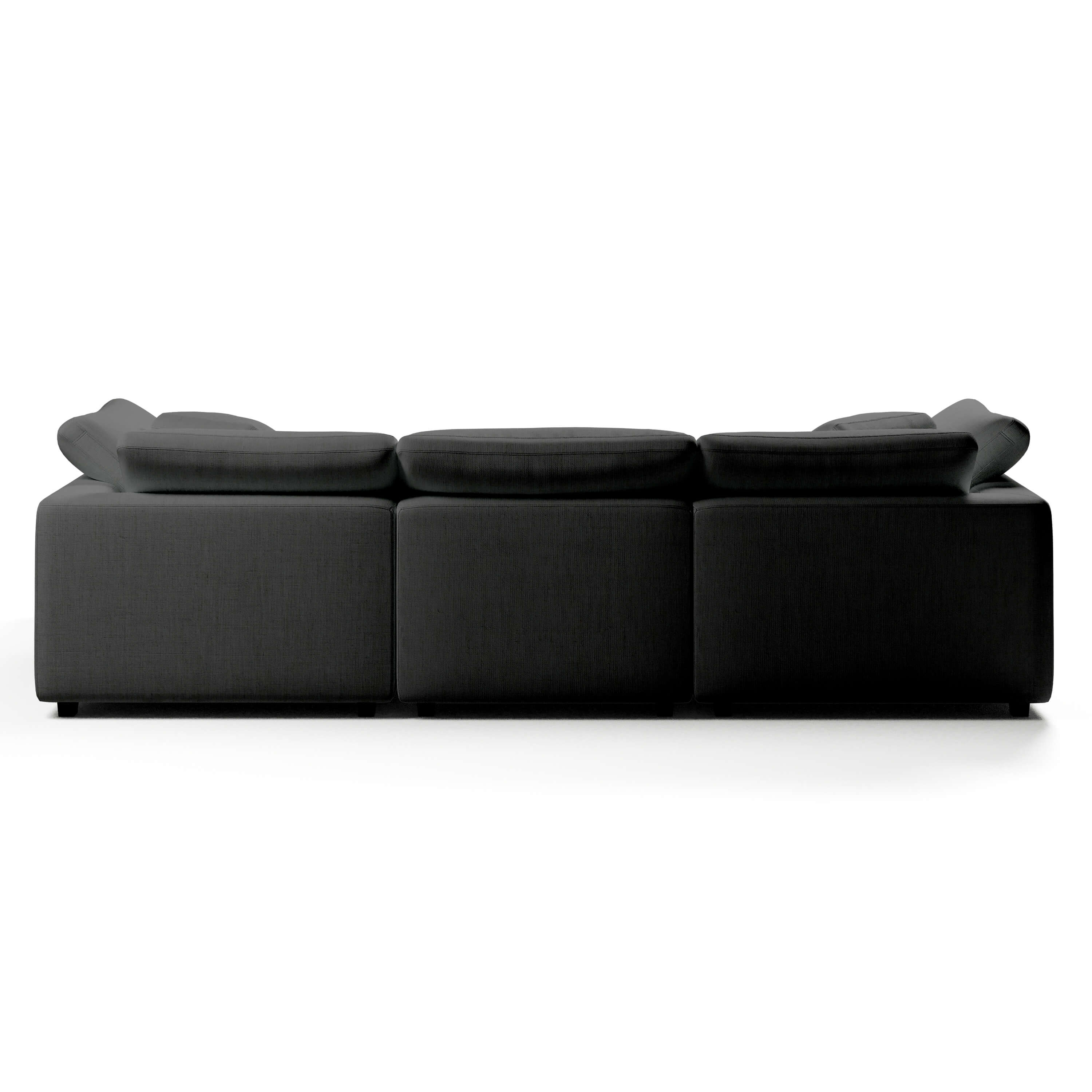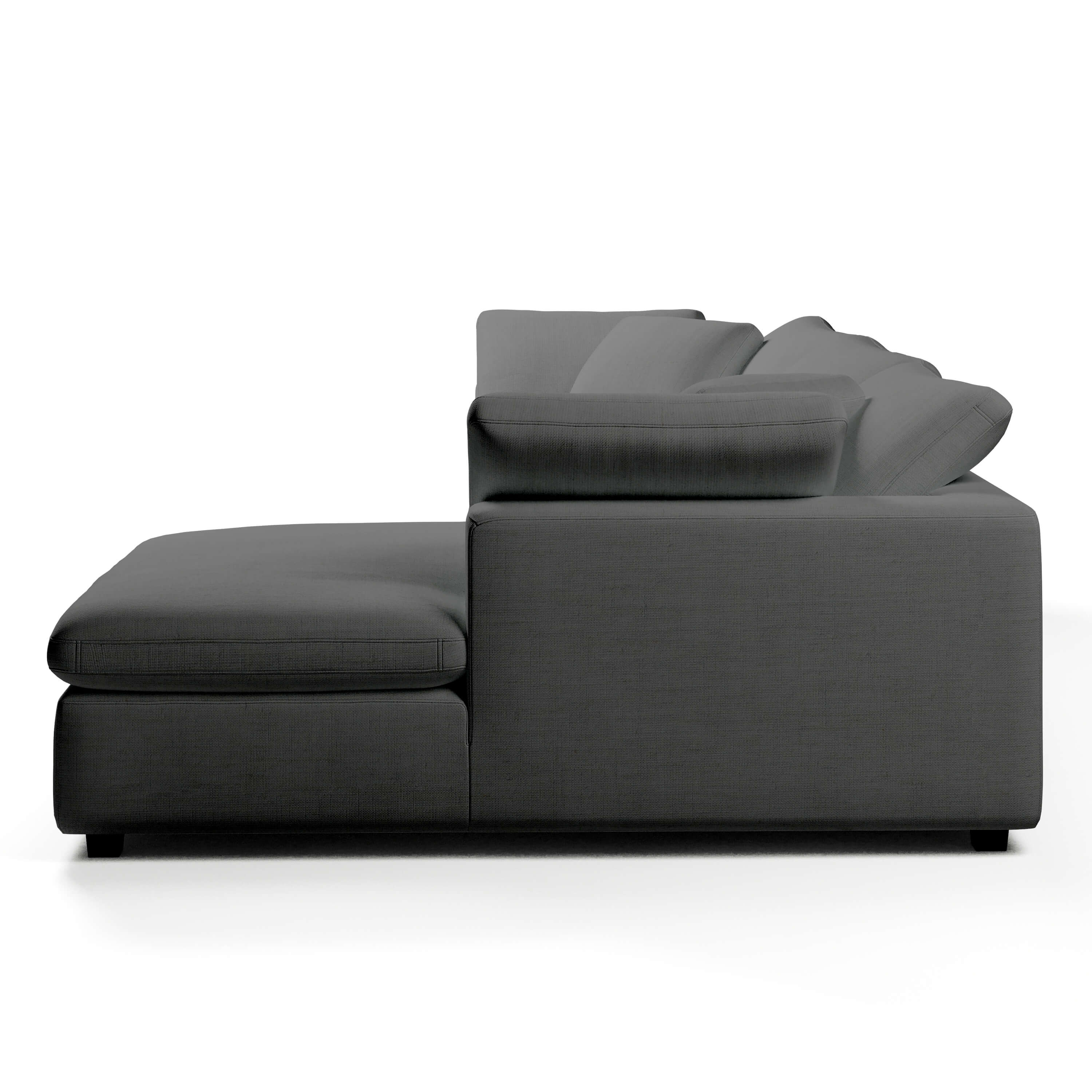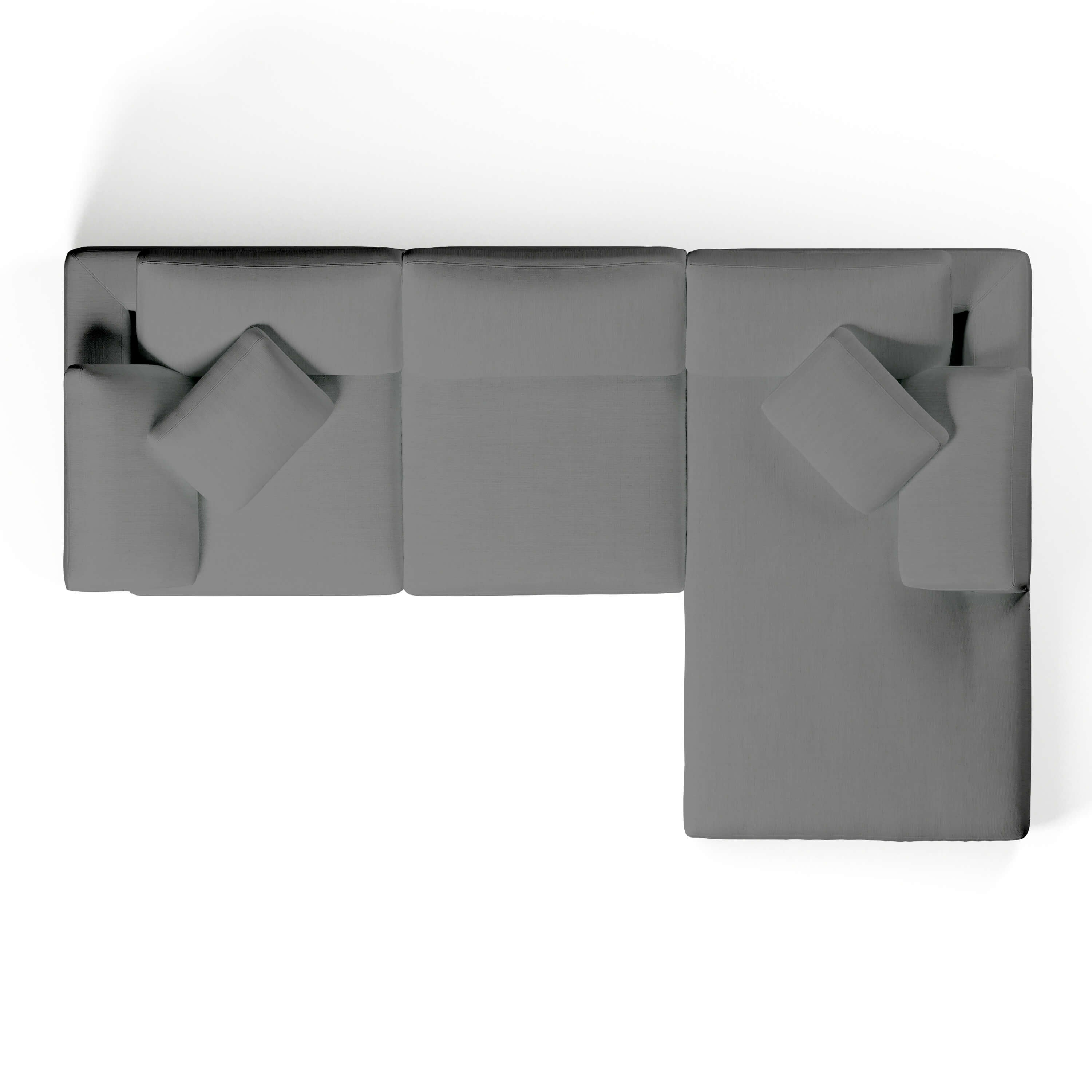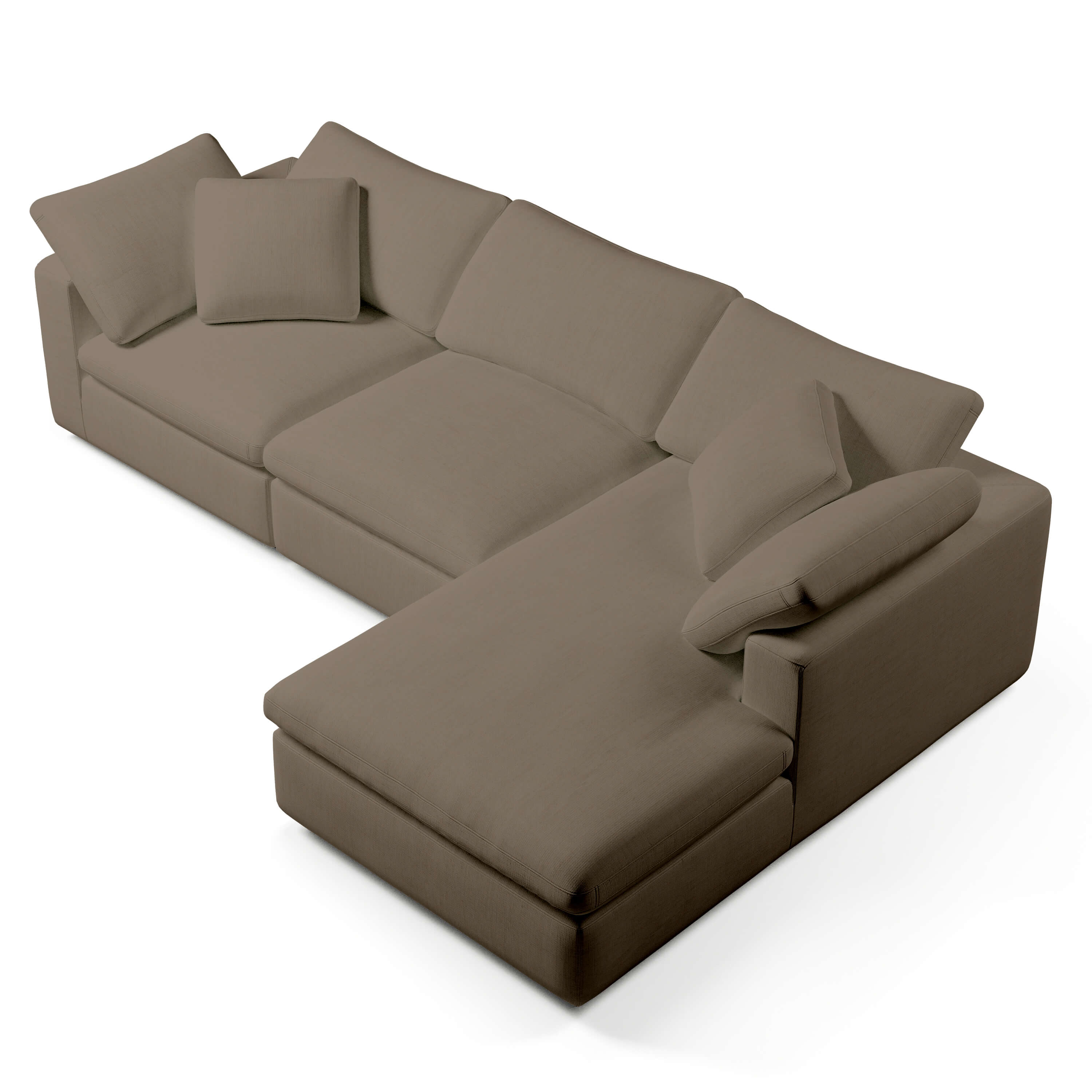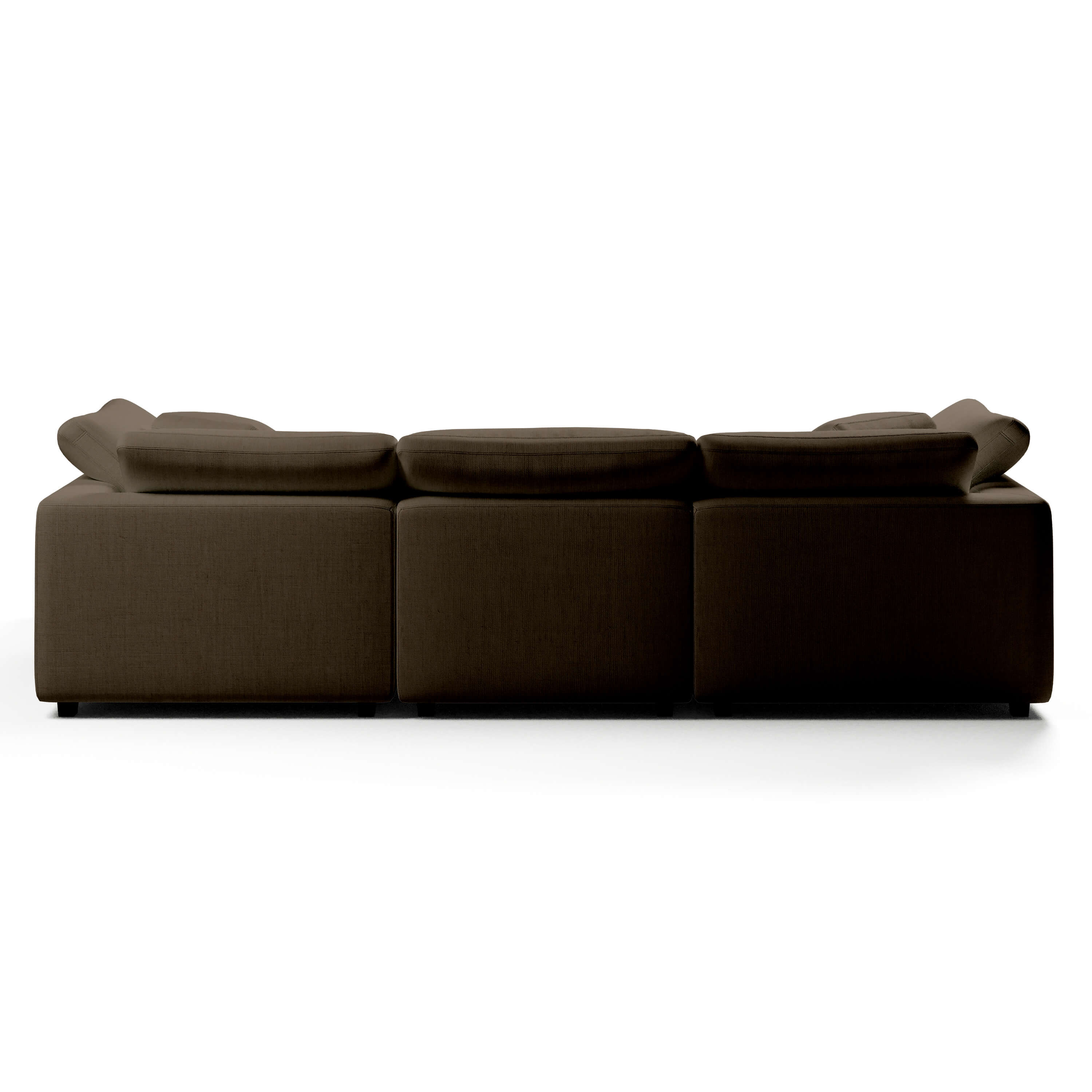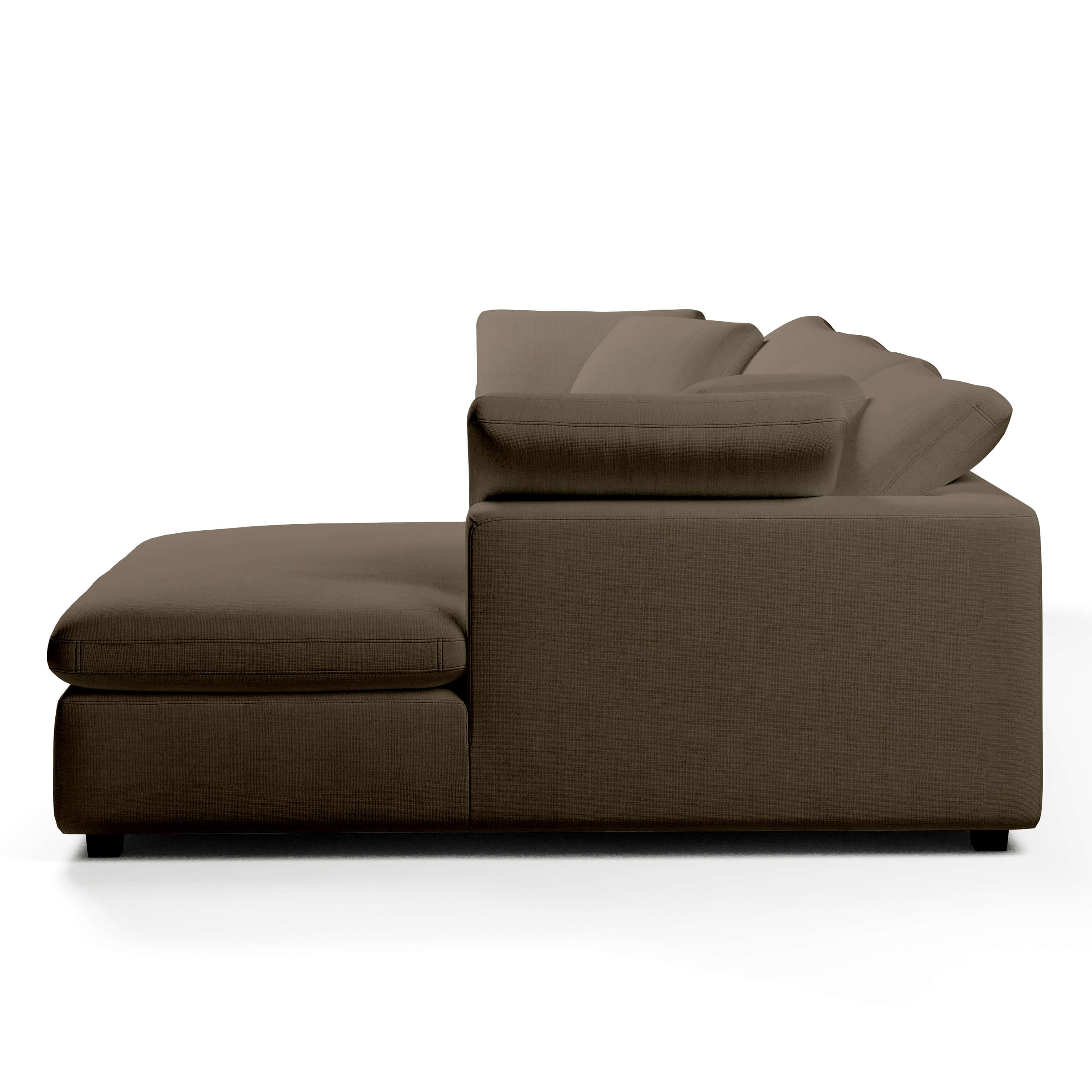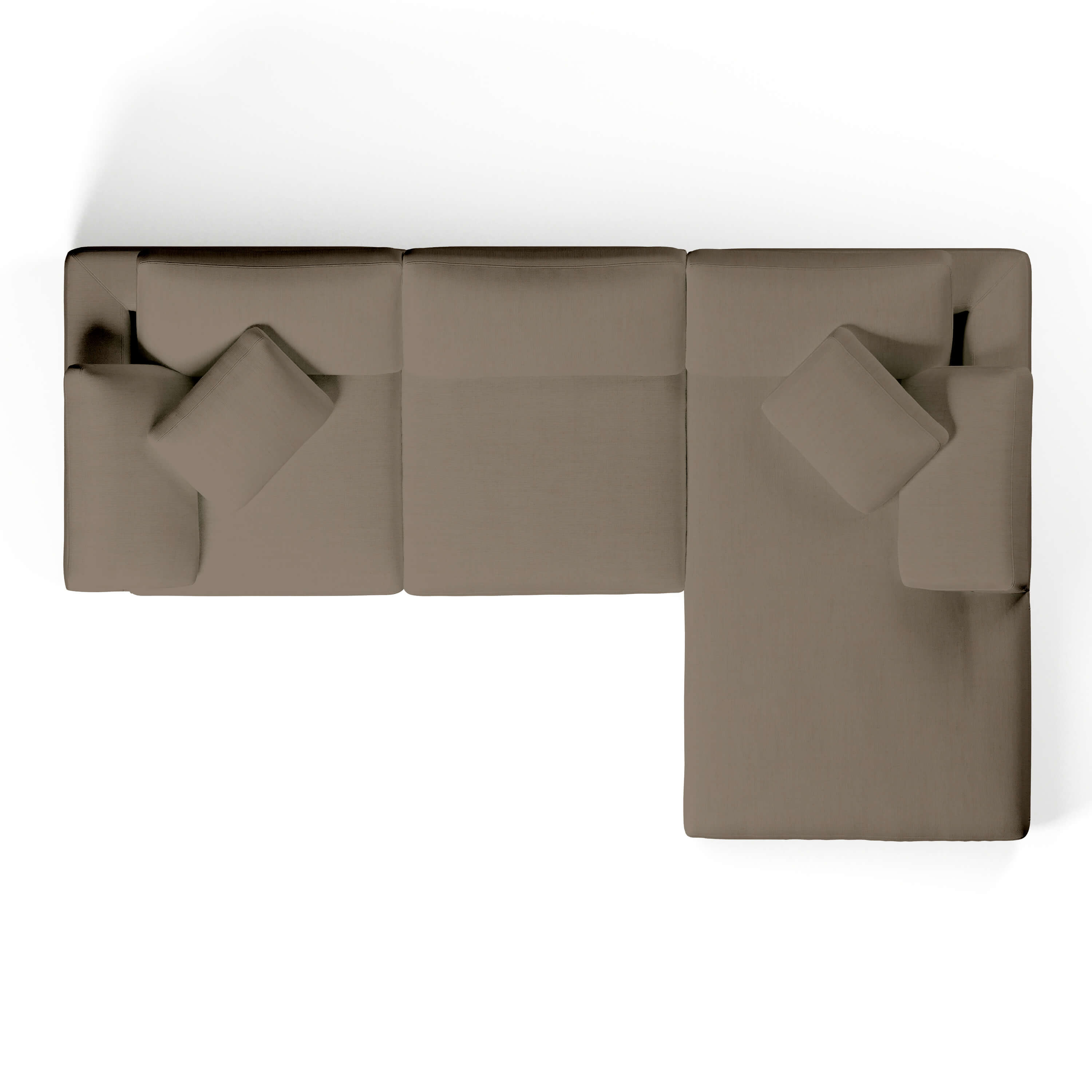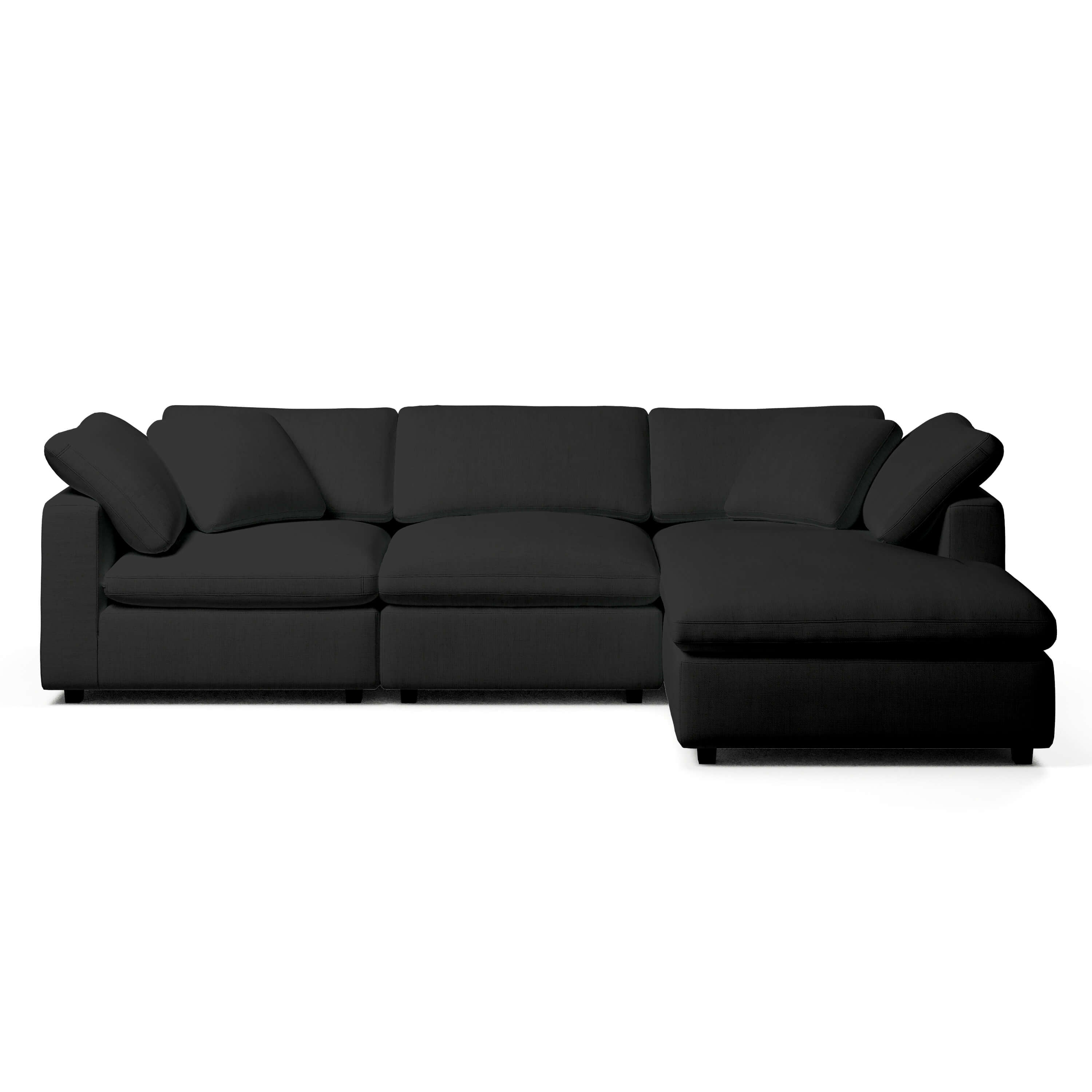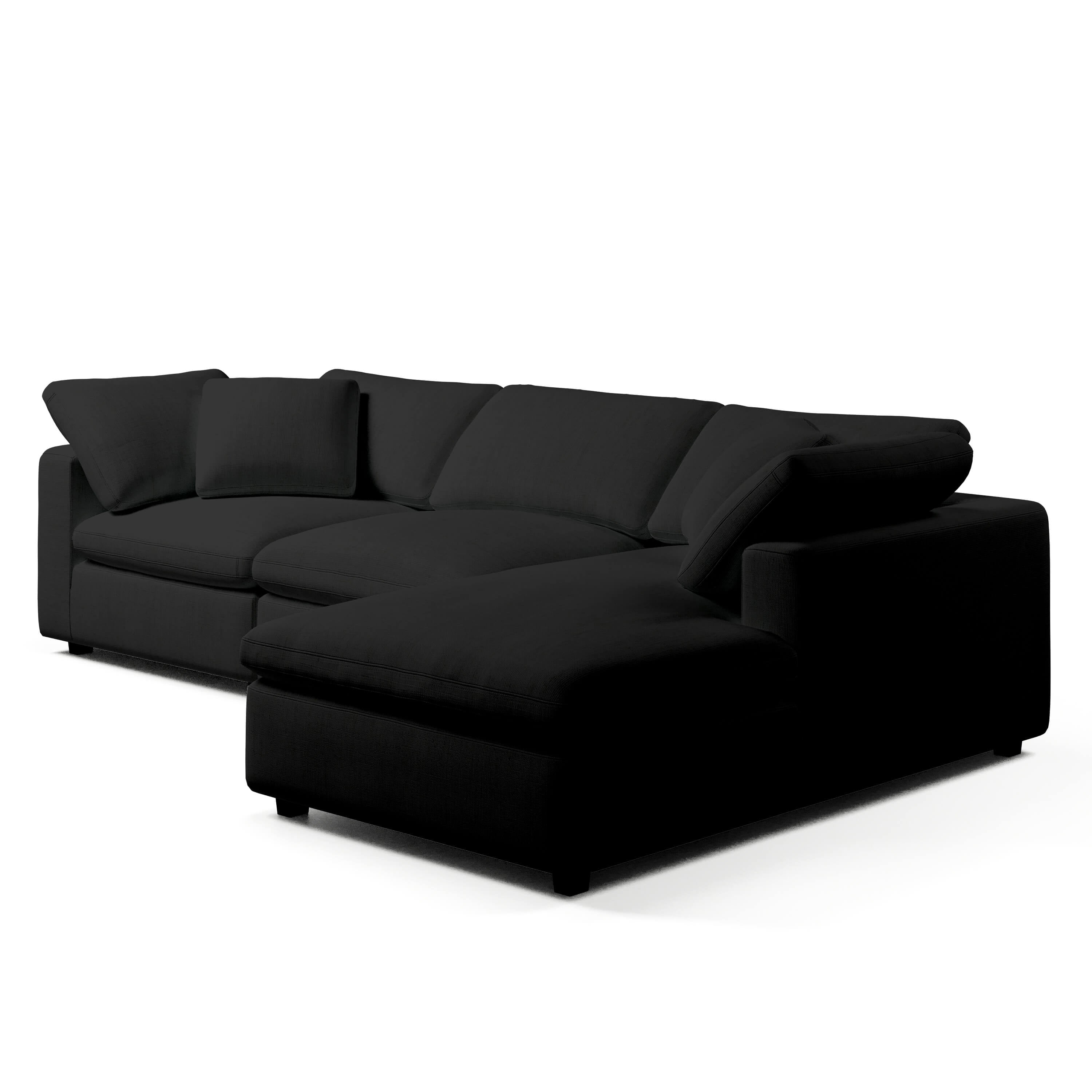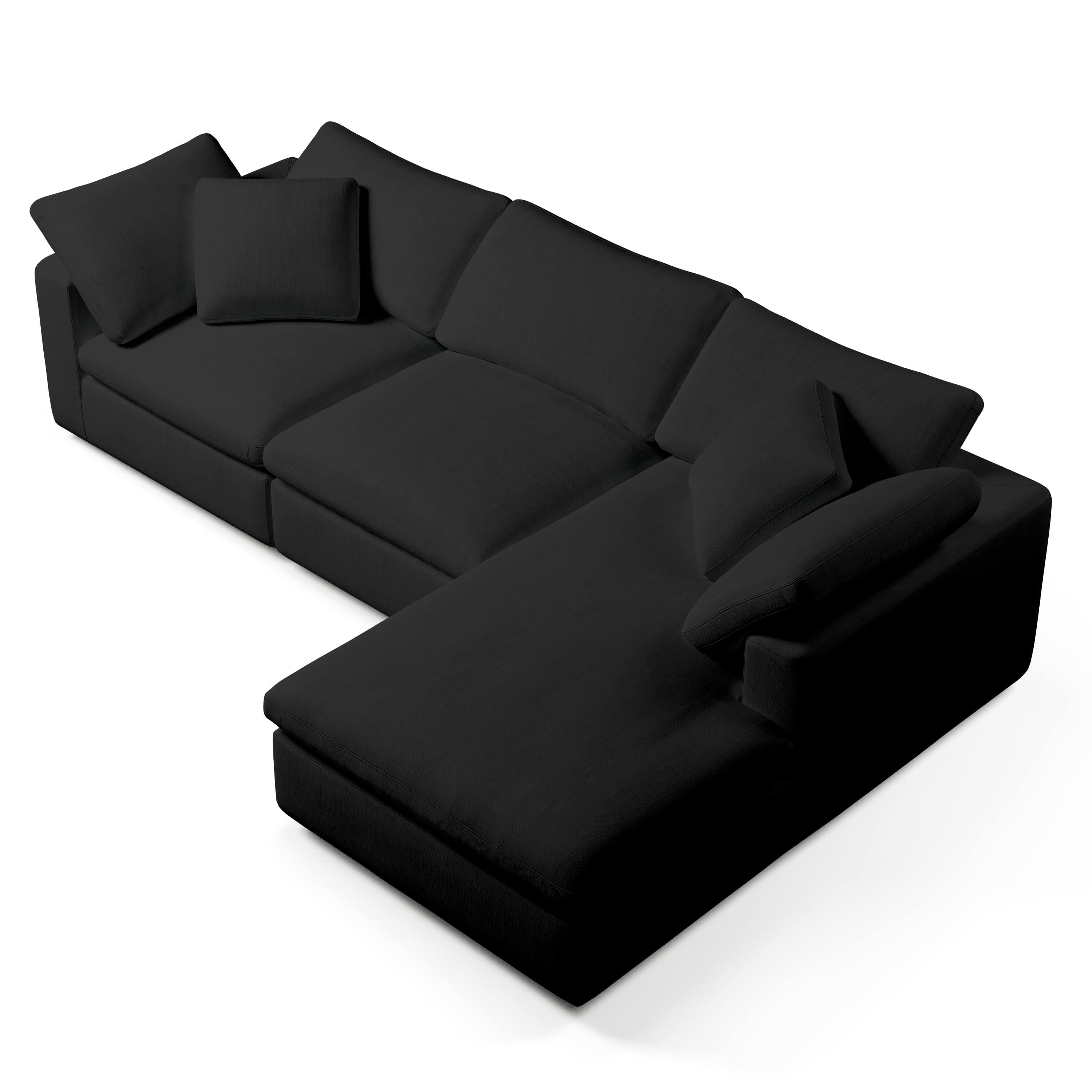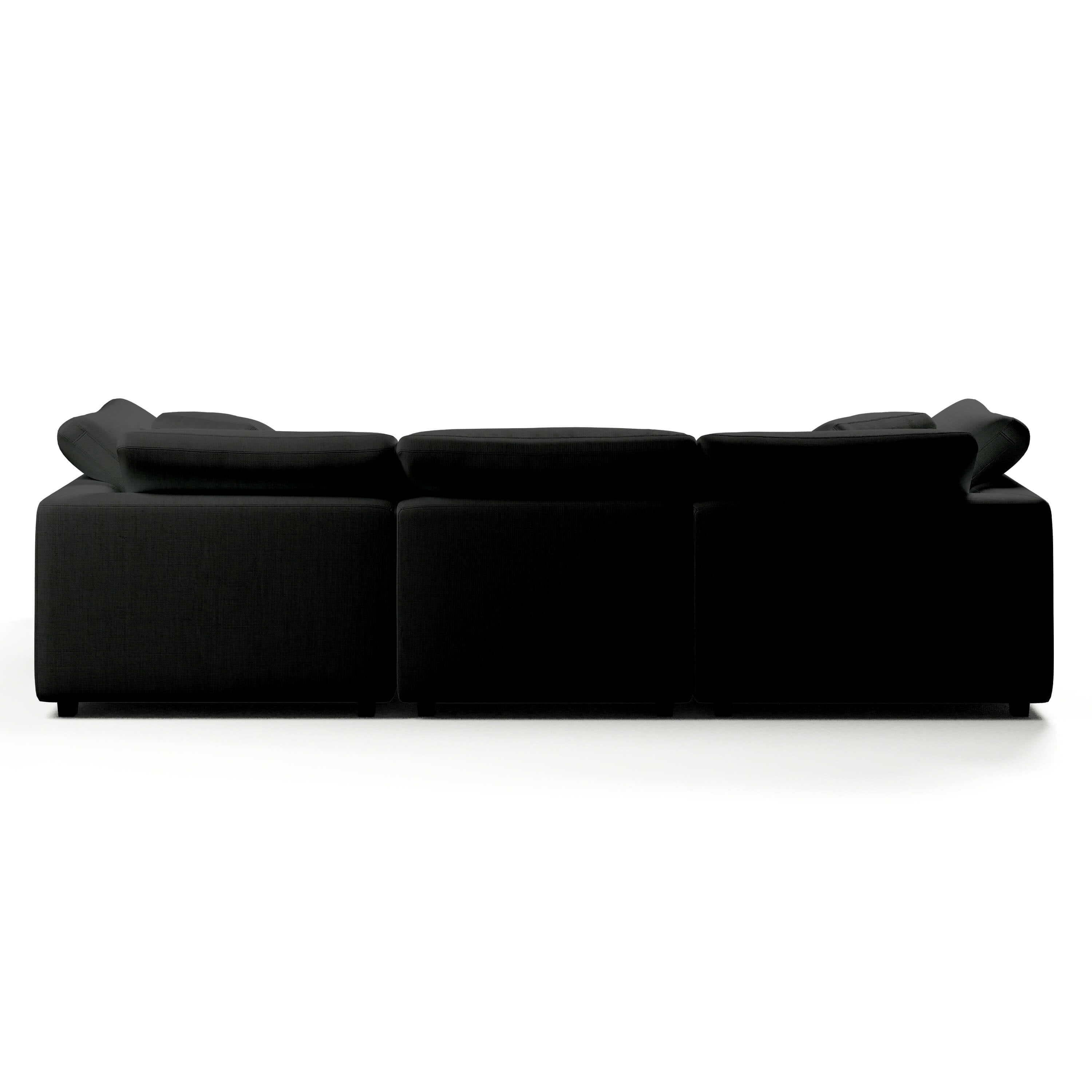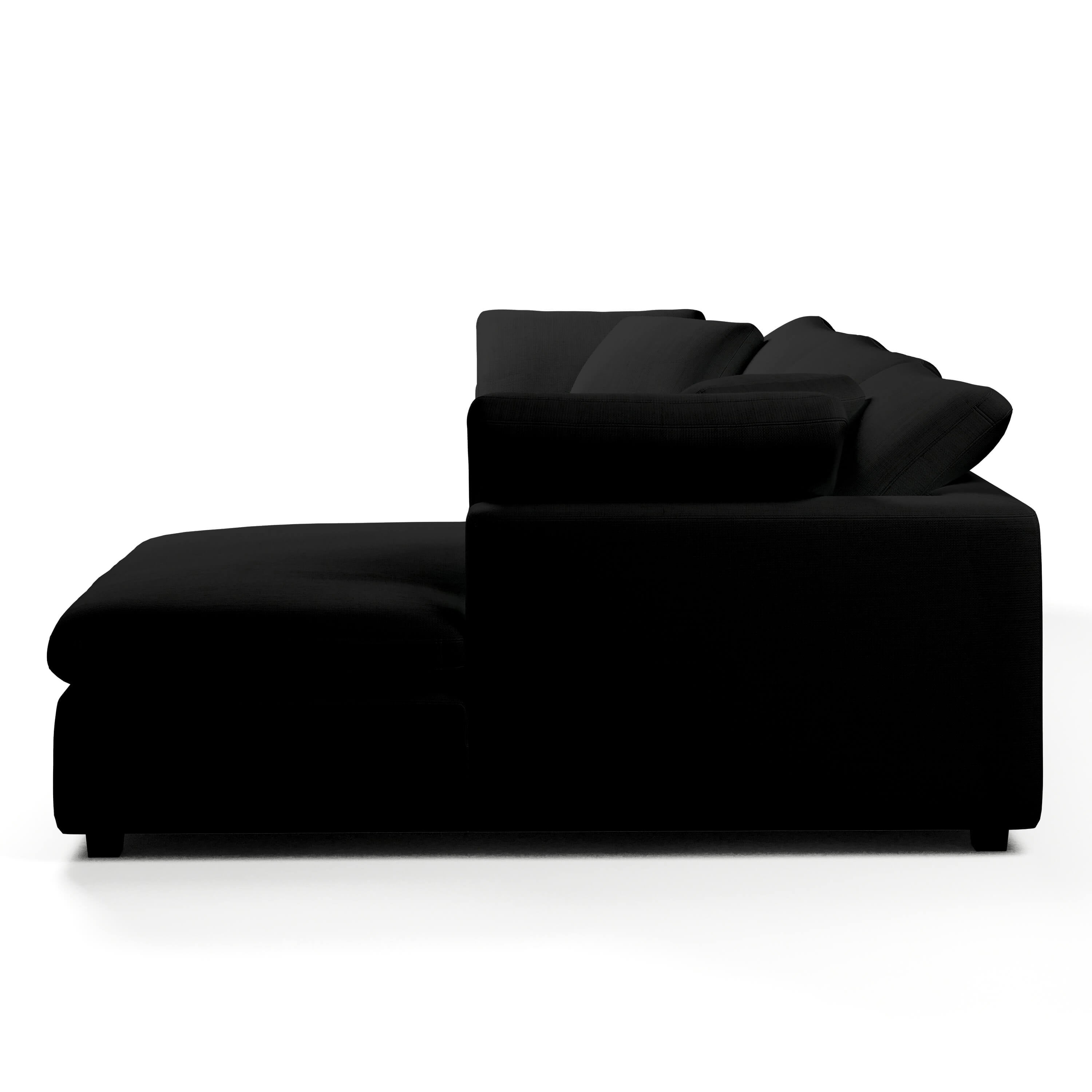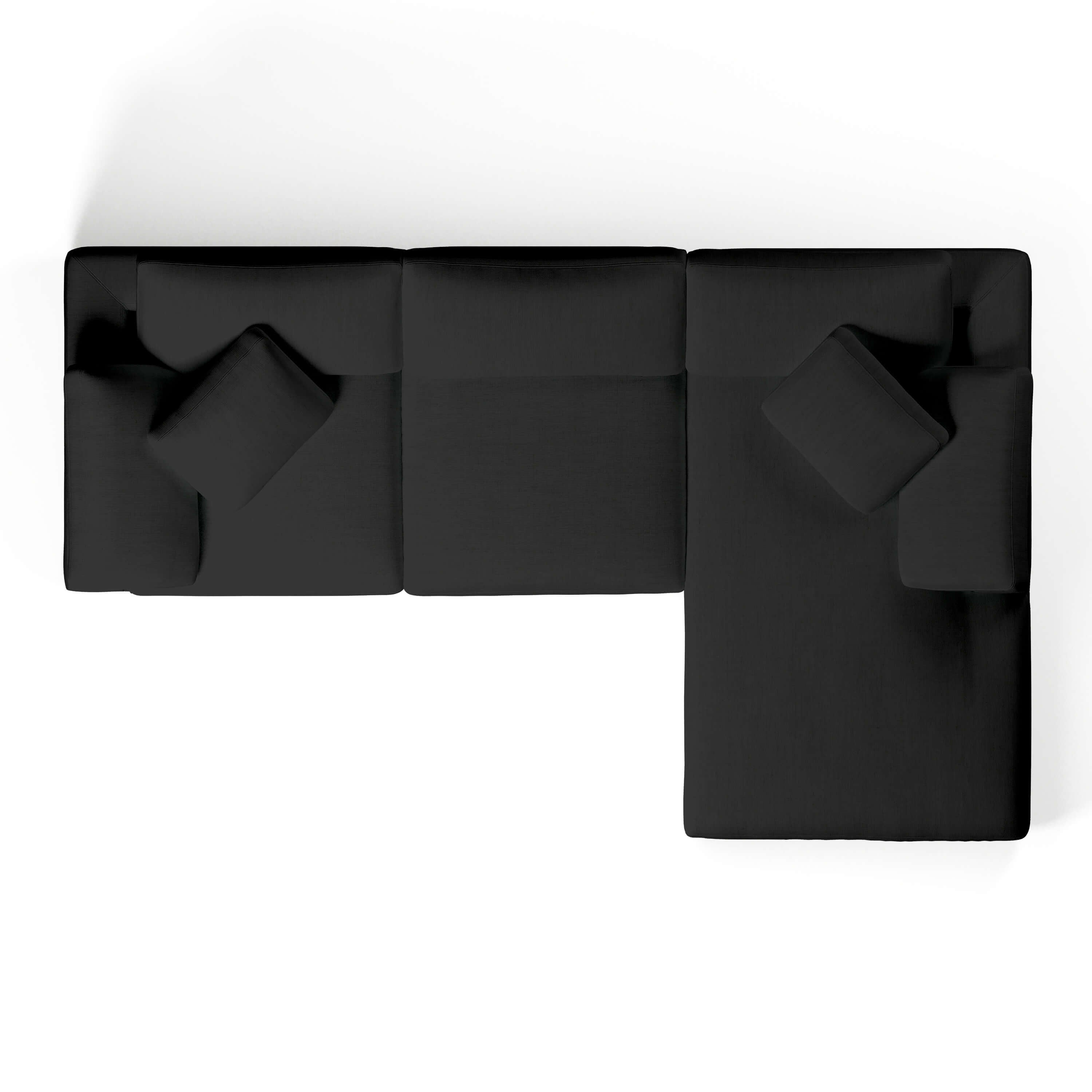 Comfy Modular Sofa - 3-Seater Chaise - Right Hand Facing
Made to Order. Delivered in 2-3 months.
20% Off
Use code
WELCOME

at checkout
---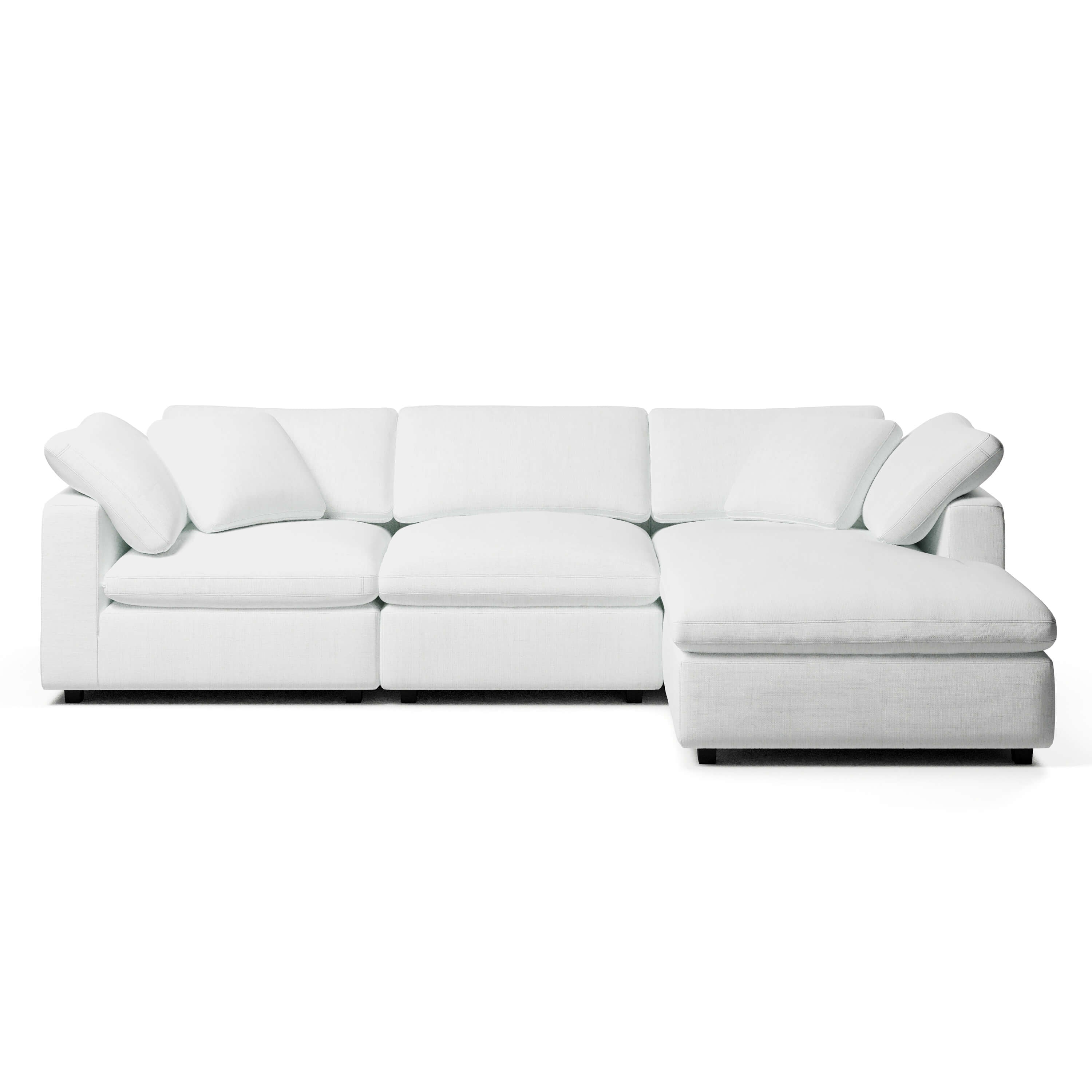 This product has no reviews yet.
14 Dec.
Estimated arrival
12-13 Dec.
Order dispatches
As Seen On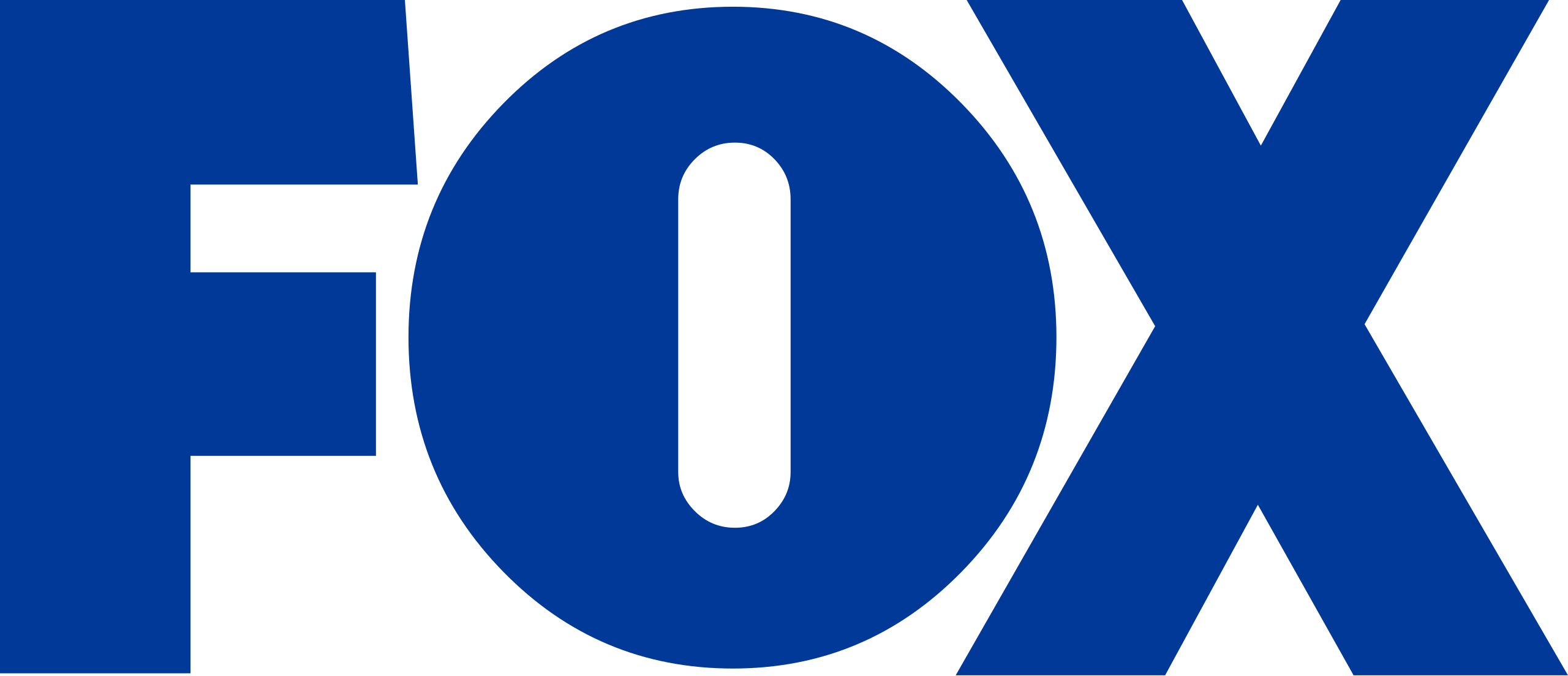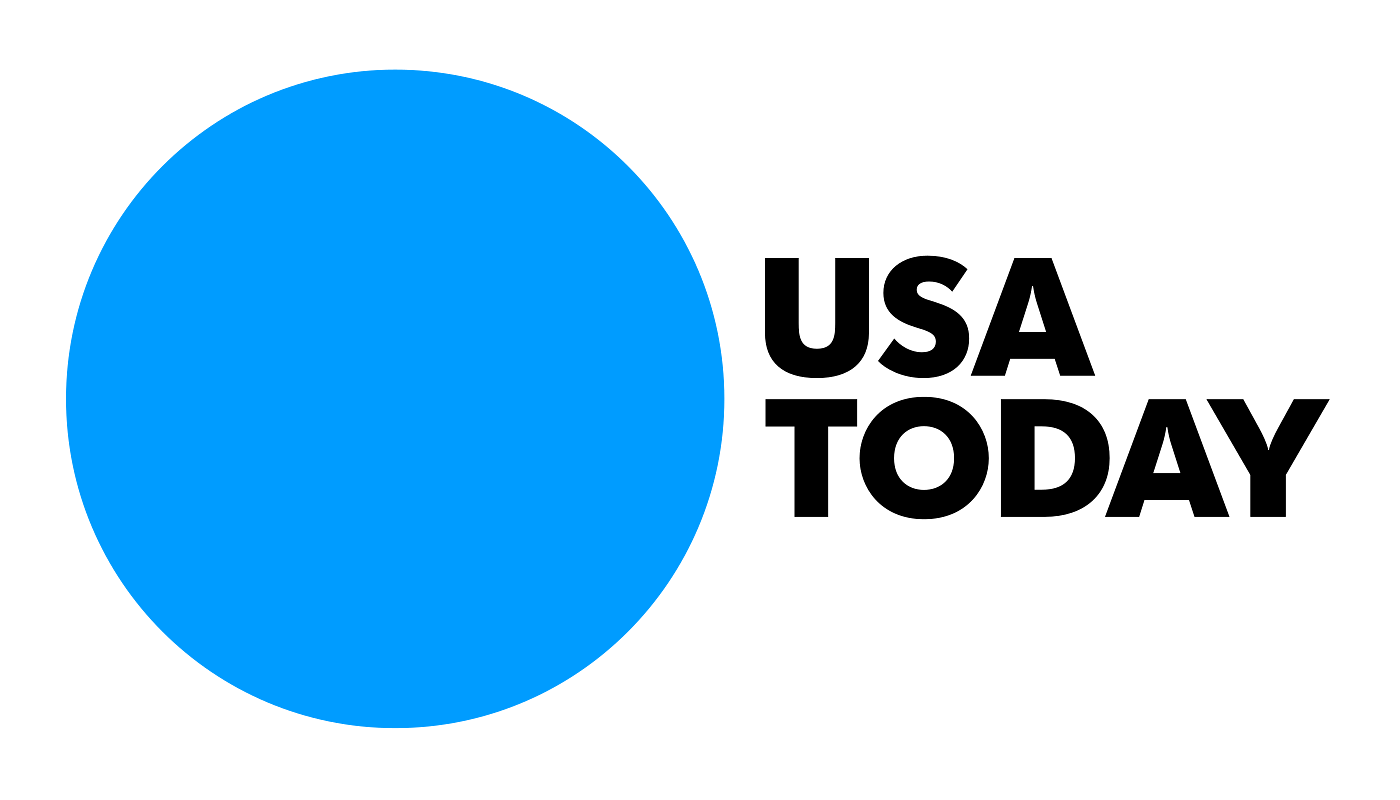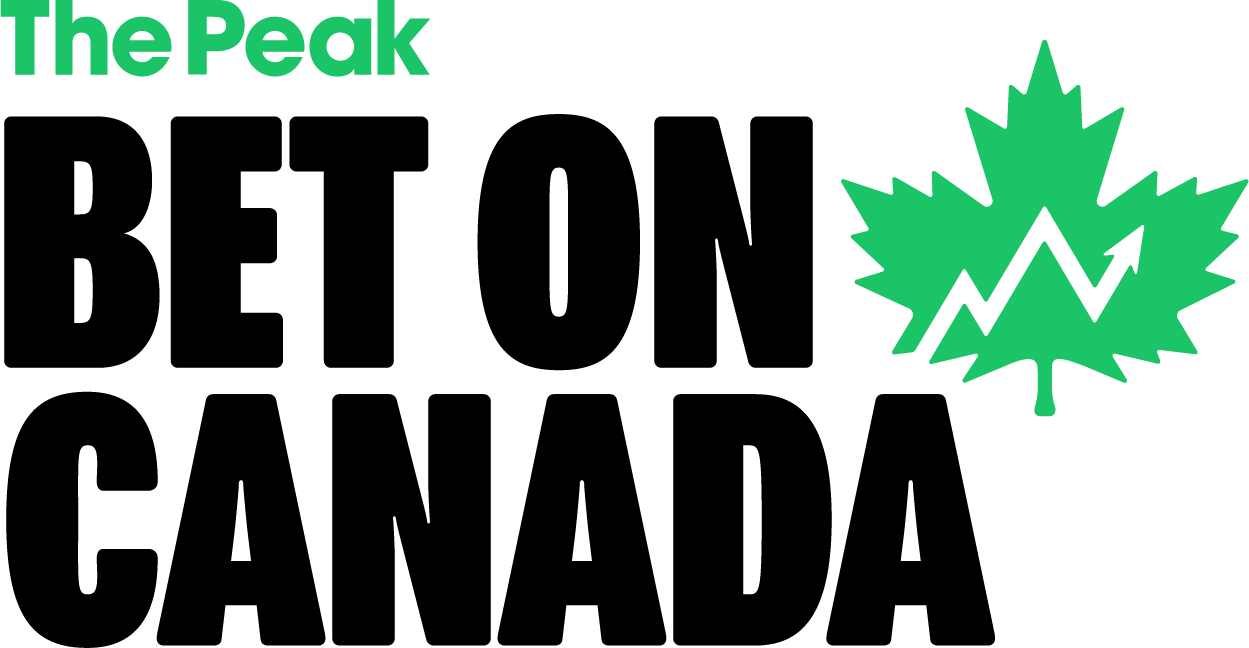 Canada's most comfortable sofa-in-a-box.
It's easy to design your own couch.
Modular Living
Experience the ultimate comfort and versatility with a modular sofa. This innovative furniture allows you to easily rearrange and reconfigure your seating, giving you endless possibilities for creating a stylish and functional living area.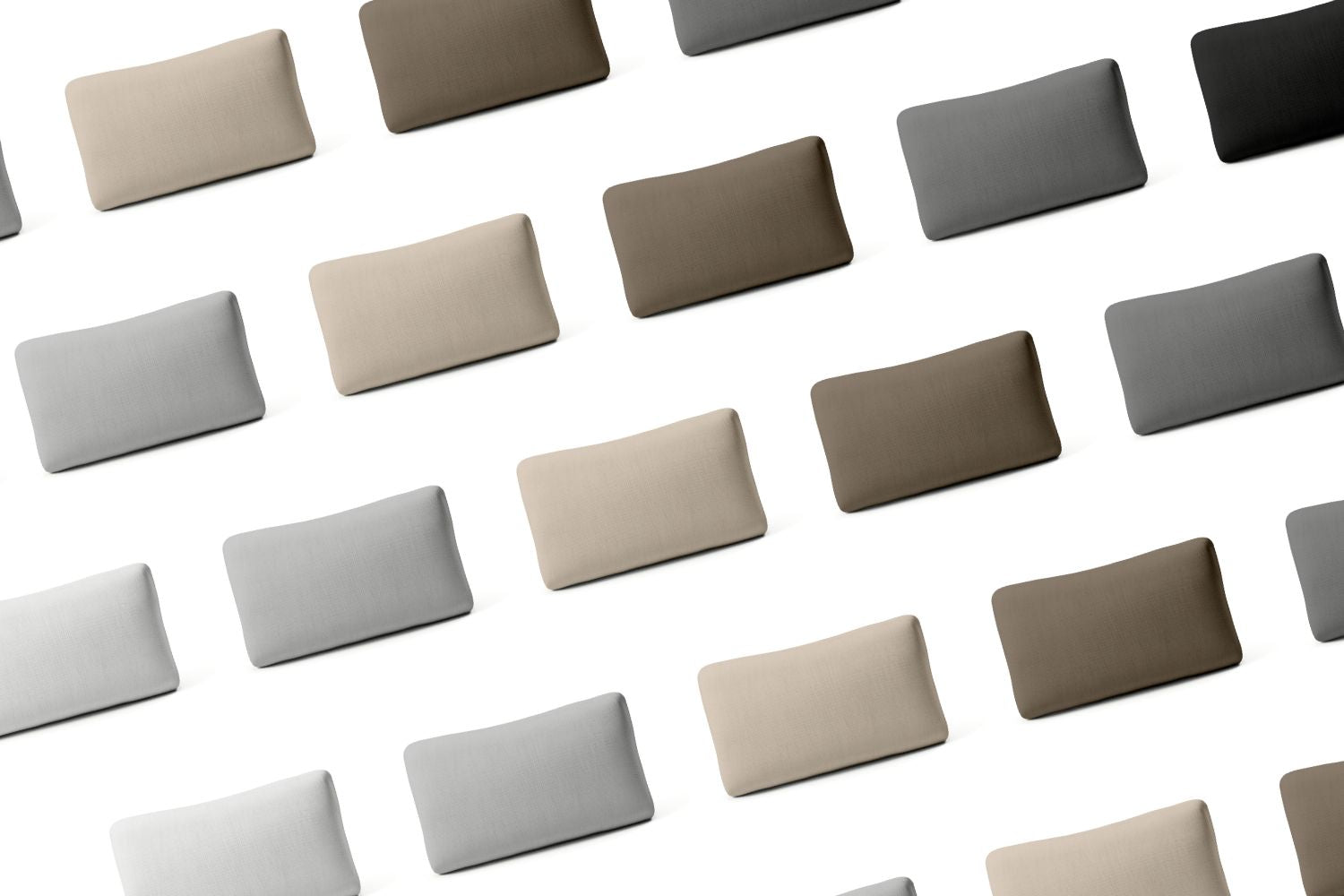 Customizable
Discover the endless possibilities ––from fabric selection to dimensions, number of modules, cushion fill, and armrest type, you have full control over tailoring your sofa to suit your preferences.

Trusted By 1000+ Customers
Don't Take Our Word For It
This product has no reviews yet.
Sustainable Living
Sustainability is not just a feature—it's embedded in our ethos.
We recognize our responsibility to the environment and are committed to eco-friendly practices in every couch we create. Join us in our journey towards a greener future, where each choice you make for your home reflects your commitment to the planet.
100 TREES
PLANTED FOR EVERY COUCH SOLD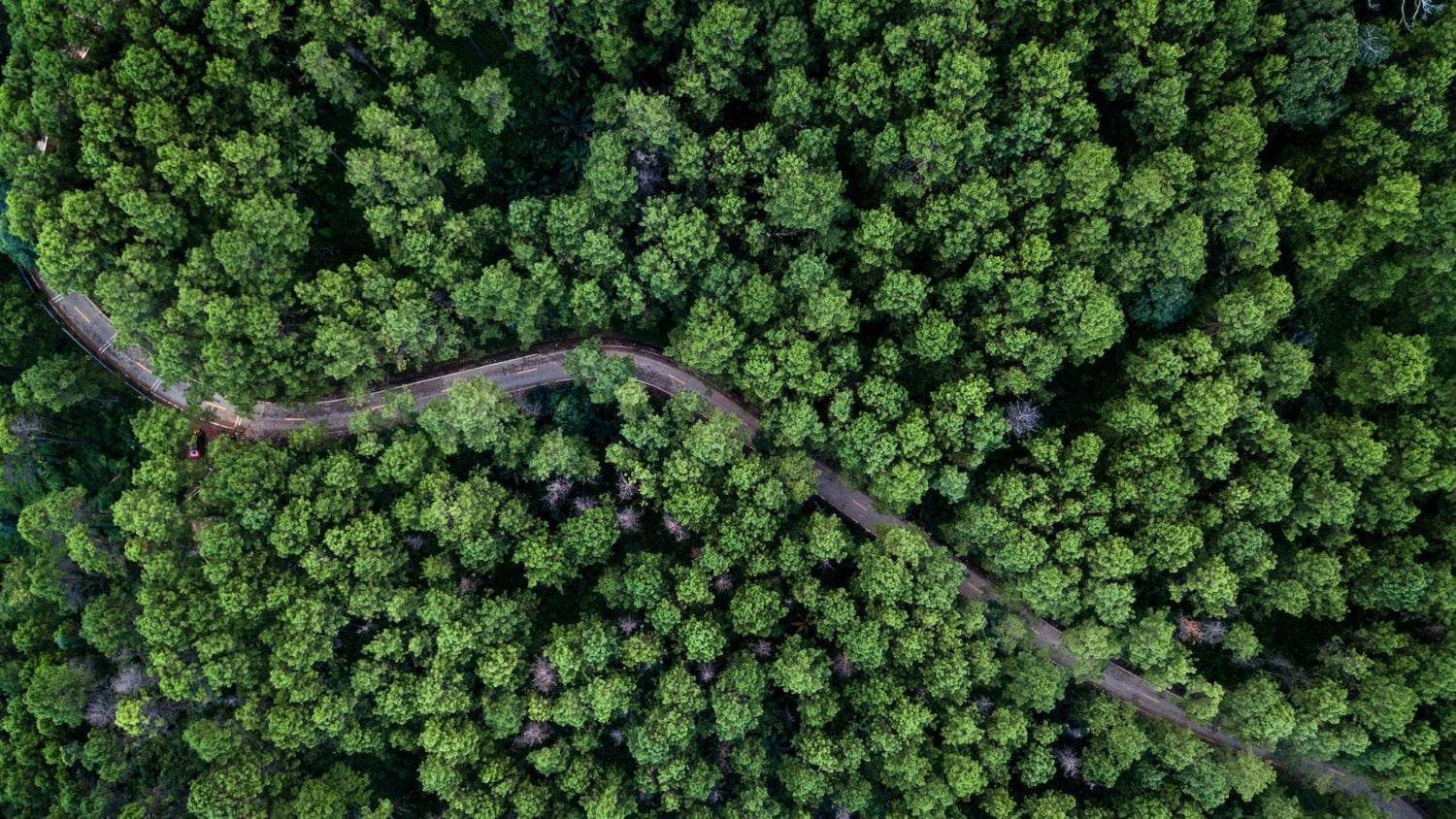 Verified Reforestation
Our partnership with veritree makes a real restorative difference. Together we are making a collective impact with 100 verified trees for every couch sold.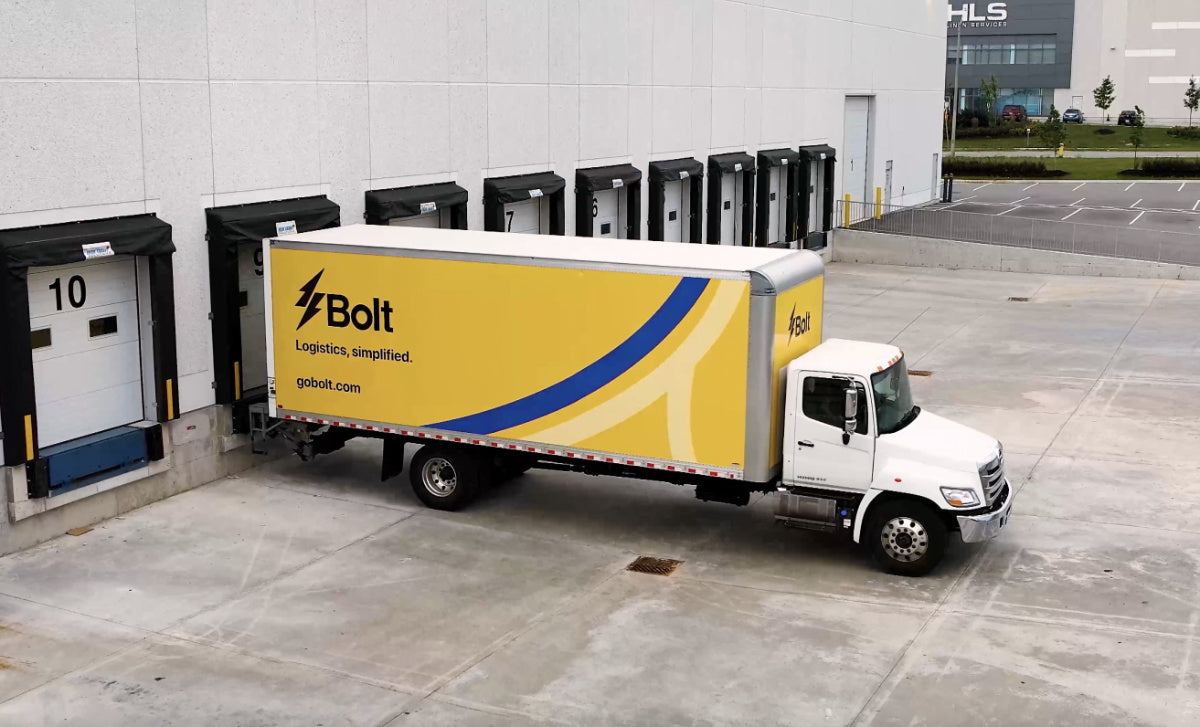 Eco-Conscious Delivery
You're not just receiving a sofa; you're making a statement of environmental stewardship. Every delivery becomes a step towards a more sustainable future, reducing our collective carbon footprint without compromising on efficiency and reliability.
Craft Your Comfort with Customizable Furniture
Infinite Choices, Singular Comfort – Your Design, Our Craftsmanship
Size Guide
Take the guesswork out of finding the perfect fit for your space.
OPEN SIZE GUIDE PDF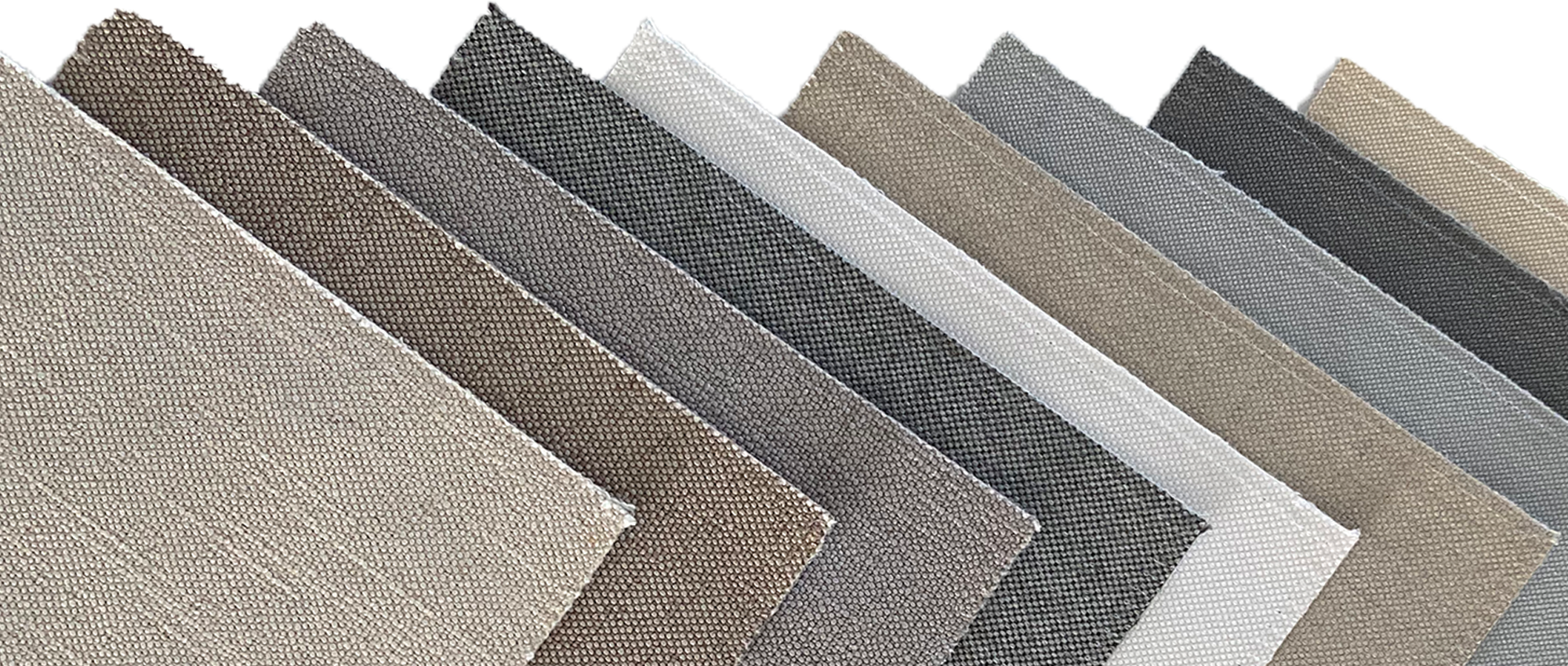 Free Fabric Swatches
Confidently select the perfect match for your décor, ensuring your new sofa is not just seen, but felt. Order your free fabric swatches now and start crafting a couch that truly feels like home.
Order Now
You've got questions, we've got answers.
Find all the answers about our customizable sofas in our FAQ section. From details on the ordering process to care instructions, we've compiled everything you need to know to make your CouchHaus experience seamless.
How long will it take to receive my custom order?

The lead time for our custom made couches is 8-12 weeks. Need it sooner? Reuet a rush order at no etra charge with a 6-8 week lead time or ship our in stock inventory.
Do you offer financing options?

Yes, we have partnered with Affirm, allowing you to split your purchase into regular payments. We offer monthly instalment payments, for orders from $200 to $15,000. For more information on how it works, see the Affirm FAQ.
Can I specify my delivery date and time?

Yes, with our delivery in the Greater Vancouver area, you will be able to select a date and time window for dleivery, 7 days a week. For deliveriess out of zone, you wll recieve a tracking number with a carrier and an estimated delivery date. Please contact the carrie directly to request a specified delivery date.
Can I make changes to my order after placing it?

Once an order has been placed, it is automatically dropped into our workshops' queue. For custom orders, you have 3 business days to make adjustments to your order, however it cannot be cancelled.
If you own one of our Comfy Couches, you can add as many modules as you'd like! Please reach out to our team in order to verify the collection your seating piece is from and they'll provide the magic link to take you there!
Modular refers to the ability to customize and rearrange furniture components to create different configurations, adapting to your space and preferences.
Can I order new covers for some parts or the full couch?

Yes, you can order replacement covers for specific parts or the entire couch. Don't be shy to upgrade the fabric or chnage the colour! Visit our website or contact support.
What are the dimensions of your couches?

Standard dimensions vary by size: Petite, Classic or Luxe. You can also fully customize with our Made to Measure offering. You can find detailed dimensions on the Size Guide or on each product page, including width, depth, height, and seating dimensions.
No assembly is required. Your couch will arrive in fully assembled, simply unbox and unwrap!
Are all the cushion covers removable?

Yes, all of the cushion covers are removable for easy cleaning. The frame also has a velcro feature to remove to the cover.
Are the cushions reversible?

Yes, all of our couch cushions are reversible, offering extended durability and even wear.
Each module is carefully packaged in it's own separate boxes with cardboard re-inforcement. The exact number of boxes depends on your order size.
Our customer support is available Monday to Friday: 10am-6:00pm.
Average answer time: 1-2 business days
Please Note
Custom Order Policy
To ensure that your furniture is made to the highest quality standards, every piece is custom-made. Hence, our lead time is estimated at 8-12 weeks. This item is a custom order and cannot be returned.
Learn more about our Return Policy.