Unlock Your Dream Home Furnishings with Affirm Financing
Posted by COUCH HAUS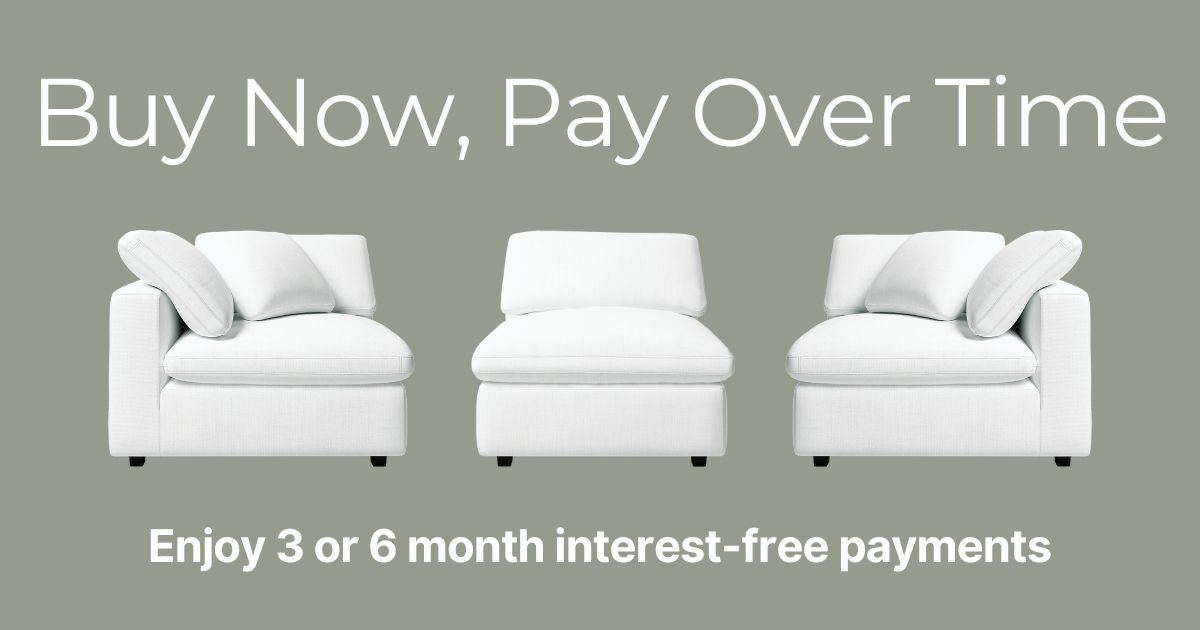 At CouchHaus, we believe that everyone deserves to have a comfortable and stylish home. We understand that furnishing your living space can sometimes be a financial challenge. That's why we've partnered with Affirm to offer you a flexible and convenient financing solution. With Affirm, you can turn your home furnishing dreams into reality without breaking the bank. In this blog post, we'll explore the benefits of financing your purchases through Affirm and how it can make your shopping experience at CouchHaus even more enjoyable.

Why Choose Affirm Financing?
1. Easy Application Process

Affirm offers a simple and hassle-free application process. When you're ready to make a purchase on CouchHaus, just select Affirm as your payment method at checkout. You'll then be prompted to complete a quick application, which typically takes only a few minutes. Affirm will perform a soft credit check to determine your eligibility, which won't affect your credit score.

2. Flexible Payment Options

With Affirm, you can choose from a range of payment plans that suit your budget. Whether you prefer to pay in full or spread your payments over several months, you have the freedom to select the plan that works best for you. Affirm offers fixed-rate installment plans, so you'll know exactly how much you'll pay each month, with no surprises. We offer 3 and 6 month interest free financing, as well as 12 and 18 month terms.

3. Transparent Terms

Affirm is committed to transparency. Before you make a purchase, you'll see the exact terms of your financing agreement, including the interest rate and the total cost of your loan. This means you can make an informed decision and avoid unexpected charges.

4. No Hidden Fees

Unlike some other financing options, Affirm does not charge hidden fees, prepayment penalties, or compounding interest. You'll only pay the agreed-upon interest amount, making it a straightforward and cost-effective way to finance your home furnishings.

How Does Affirm Work at CouchHaus?

Using Affirm to finance your purchases at CouchHaus is a breeze. Here's a step-by-step guide:

1. Shop for Your Favourites: Explore our wide range of high-quality furniture and home decor items. Add the products you love to your cart.

2. Select Affirm at Checkout: When you're ready to make a purchase, choose Affirm as your payment method during the checkout process.

3. Complete the Application: Fill out a simple application form with some basic information. Affirm will perform a soft credit check to determine your eligibility.

4. Choose Your Payment Plan: Once approved, you'll be presented with several payment plan options. Select the one that fits your budget.

5. Make Easy Monthly Payments: Your monthly payments will be automatically deducted from your chosen payment method, making it convenient and stress-free.


At CouchHaus, we believe that home should be your sanctuary, a place where you can relax and unwind. With Affirm financing, you can transform your living space into the home of your dreams without the financial strain. The flexibility, transparency, and convenience of Affirm make it an excellent choice for budget-conscious shoppers.

So why wait? Start shopping for your ideal home furnishings today and experience the joy of making your space truly your own. With Affirm, your dream home is closer than you think.

Don't let budget constraints hold you back from creating a space you'll love. Explore our extensive collection of furniture and home decor, and when you're ready to make your purchase, choose Affirm for a financing option that works for you. Make your house a home with CouchHaus and Affirm!
Ready to design your couch today? Book here. Collection 2019 Sale 70% Off Title for image